When do we cut the ties: education
Childhood. Adolescence. Adulthood. This linear timeline defines not only our self-perception, but also our relationship with the term "adult." As a child, an "adult" is an idol, a figure of authority and the person in control of our lives. This role switches as we assume the label "adult" and with it the responsibility of our own decisions and actions. Then what does "adult" mean to an adolescent?
In a high school environment, the role of an adult ranges from mentor, to an advocate of independence. Teachers are the primary adult presence in a high school, and therefore exert a significant amount of influence on students' academic lives.
According to a study done by the New York University psychology department, students shape their academic expectations around those of their teachers. A positive student-teacher relationship can reduce the dropout rate in high school by half.
"If [students] gain the skills for learning, and how to do it, and the confidence that [they] can do it, it can affect [their] entire life," said adjunct professor at Johnson and Wales University and co-author of "The Big Picture: Education is Everyone's Business" Samantha Grabelle.
Teacher influence can not only shape self-esteem, but also self-concept–how one relates to themselves and interacts with others. Through a secure relationship, students are able to learn socially acceptable behaviors as well as how to achieve academic expectations, according to a New York University psychology department study.
According to the National Institute of Health, having an adult model positive behavior is a recurring pattern among resilient children. Additionally, adolescents are more inclined to look up to adults with whom they have close contact with.
There are a variety of factors that shape the student-educator dynamic, Grabelle said.
"I think parents play a huge role in the relationship that their kids end up having with their teachers, they set the tone," Grabelle said.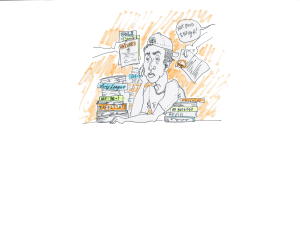 In addition, English teacher Valentina Gnup said that the student themself has to be receptive in order to be influenced positively or negatively by a teacher.
"I feel like we influence the ones who need it, or the ones who are open to it," Gnup said.
Grabelle said that the type of influence teachers have depends on how they approach their students.
"When a teacher is not focused on the students in the classroom, and not focused on learning, but more on teaching, that can create some problems," Grabelle said. "They might be missing the individual needs of the students."
However, when teachers display enthusiasm and acknowledge students as individuals, the students not only advance academically, but also as learners, Grabelle said.
"Everything you do in life involves learning, so let's practice it now, while we're in school," Grabelle said.
Junior Ellie Coleman said that her attitude regarding an academic subject greatly depends on the teacher.
"I had really blocked [the subject of history] out–it's just a lot of work and a lot of facts–but [Ms. Goen] showed me why it's important and I improved a lot of skills in that class," Coleman said.
Psychologist Edward Deci found that the three needs for motivated learning are a sense of belonging, a feeling of autonomy and confidence of competence, said Dr. Robert Brooks in his article, "Education and Charismatic Adults."
"It's a hard balance, [but it's crucial] to allow students to grow at their own pace and work at their own pace," Grabelle said.
Some teachers consider the task of nurturing a student's psychological well-being incompatible with the role of teaching academic skills, said Brooks in his article.
Grabelle disagreed and said that teaching and nurturing are compatible and necessary for a successful educational experience.
"[Students] have lives outside of school and whether it's a fifth grader having trouble at home, or a high schooler going through a relationship crisis, that's relevant to their learning," Grabelle said. "You can't always just ask students to leave it outside the door."
Grabelle said that the key to creating an environment where students feel nurtured, yet autonomous is the curriculum, and allowing the students to direct their learning based on their self-knowledge.
"I think the standards driven curriculum, the testing and testing and testing and all of that, has taken away from the relationship building between teachers and students," Grabelle said.
However, our culture is becoming more enlightened in the sense that it is acceptable to discuss real world topics and problems, such as divorce, in the classroom, and between students and teachers, Grabelle said.
Coleman said that these close relationships, and the increasing focus on testing, both result in increased adult involvement in her life. Sometimes the constant presence of adults in her life, from teachers during school hours to parents and tutors at home, can be overwhelming, Coleman said.
"I don't think [adults] understand how much work we do in school, and it's just so hard to come [home] and keep going," Coleman said. "You just want to come home and have some time to yourself."
Gnup agreed, and said that part of the learning process is learning how to handle situations independently.
"I like the idea of giving [students] more space to fail, and I've always said 'It's time to swim away from the boat' by the time you get to junior year," Gnup said.
Although both Gnup and Coleman said that a reduction of adult influence is beneficial, they also both conceded that adult involvement in the lives of high schoolers has increased.
"The culture is for more helicopter parent type involvement, and the schools have gotten more tuned in to wanting to be more successful because then they can brag about that," Gnup said. "The culture here [in Piedmont] is more like that."
Coleman said that she has had a college counselor since her sophomore year, and recently began seeing an ACT tutor. Her college counselor helped her choose her junior year schedule, Coleman said.
"It's been good to know [I] have someone there that is looking at [me] individually," Coleman said. "If I have a question, I know I can be blunt, and she'll be blunt back about grades and test scores."
Hiring a counselor and a tutor was a natural decision for her family because her mother had friends with older children, who had gone through a similar process, Coleman said.
"It's added this extra person that I have to do work for, like an extra class," Coleman said. "[It] can be good because it forces me to do the work, but it also adds another layer of 'I need to get this done for this person.'"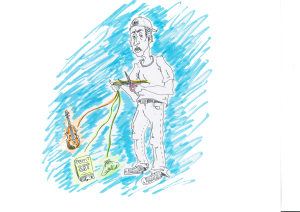 College admissions advisor Joanne Fraser LeGates said that the most important part of her job is to reduce the stress of the increasingly complex college admissions process by giving students a structure that they can rely upon.
Coleman said that a majority of her classmates have standardized testing tutors or college counselors.
Gnup said that when she taught high schoolers back in the 1980s and 1990s, there would be one college counselor trying to aid a student body of 2,000 students.
"Now it is so much more common to have a full staff," Gnup said. "I hesitate to say [if this new phenomena is] good or bad. It is coming from a place of privilege. I fear that kids could become dependent on [this support] and then they won't know how to cope with challenges later on."
Fraser LeGates said that although she helps students with structure, ultimately it is the students who decide what is the best fit for them.
"It's really important that students take ownership of the process," Fraser LeGates said.
The Independent Educational Consultants Association has found that the number of independent admissions consultants in the U.S. has grown from 2,000 to nearly 5,000 in recent years.
However, Grabelle said that this change is individual to different regions.
Fraser LeGates said that these regional trends may be occurring because of differences in the amount of state funding available to schools to provide college counseling.
The San Francisco Bay Area has a significantly larger percentage of students with tutors and counselors compared to the rest of the nation, according to the Atlantic.
Ultimately, Gnup said it is about finding the balance between getting help, and relying on help.
"I just think people can go too far and then the student loses that sense of responsibility for him or herself," Gnup said.