Do not let our colors fade: bring back the winter rally
Decked out in orange, blue, red and green, the students roar in the stadium seats, shouting their class numbers at the top of their lungs. The students compete in fun, playful games in front of their peers. Cheers are sounded from the stands as students enjoy a break from the routine of school.
However, this year, there are only going to be two rallies: homecoming and the spring rally. In past years, there were two class color themed rallies: one in winter, one in spring, and the purple and white themed homecoming rally.
The rallies are our chance to unite as students to cheer on our school. Rallies allow students to exhibit and embrace school spirit. That pride is not something that should not be taken away from the student body.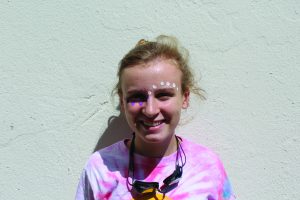 According to the National Federation of State High School Associations, a survey done last year of high school students indicated that students with school pride were more academically successful and  involved than students without school spirit. The results even dictated that those same students were happier.
If school spirit has such a large impact on our success, one of our main spirit events should not be taken away. Instead, it should be even further encouraged.
It is important for our well-being, success, and just a mere sense of excitement that we should have three rallies this year rather than two as rallies foster school spirit.
In the past, there were attendance issues at the rallies such as last year's winter rally missing a large portion of the senior students. However, this problem can be combated by changing the time of the day that the rally takes place, so students are not able to leave before the rally to go to an early lunch.
Although it may be true that some students do not enjoy the rallies and are happy about this change, it is unfair to the rest of the student body that loves to dress up in their class color and show their school spirit. Rallies only happen three times a year as it is, and having one less will take away from our experience as students and the pride we have for our school and pride for what we have accomplished as students of our school.
If we have two rallies instead of the usual three, the student body's school spirit will decrease, granting students fewer opportunities to show their pride.
The rallies are a time for students to express themselves, and I will not stand by to watch the winter rally be stripped away from us.
I want to proudly wear my vibrant orange. Do not let my colors fade.