WASC seeks increased student involvement
The PHS administration is currently looking for students interested in participating in the WASC student group. The purpose of the WASC student meetings are to provide purposeful and constructive feedback on PUSD educational programs.
WASC stands for Western Association of Schools and Colleges; the group's main objective is to visit schools and make sure the given institution has set appropriate goals for student education, according to the WASC website.
The group sends two representatives to visit a particular school for one or two days to assess the school's operations and programs based on the criteria of the WASC group and the school's own report, according to WASC website.
"This program comes to our school and reviews all facets of the school, from teaching to scheduling," senior Danny DeBare said. "[It also has] the individual departments meet and go over their curriculum."
The WASC student group is looking for students in grades 9-11 because the process through which the WASC organization helps a school typically takes 18 months, assistant principal Eric Mapes said.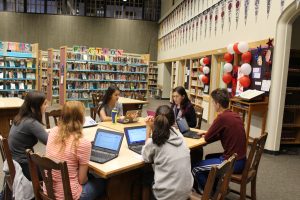 "The [WASC group] comes into our school and gives us our accreditation," Mapes said. "They want to know what we are doing well, and what needs work."
The WASC student group is important to our school because it gives the administration a sense of what the students want, Mapes said.
"I want student input because it's always 10 percent of the population making decisions for the other 90 percent," Mapes said.
The administration and counseling office are trying to stir up student interest in the student group since there is very low participation as of now, Mapes said.
Many students feel like they do not get a say and that the adults make all of the decisions, Mapes said.
"How can we make a difference for the students if we do not know what [difference] they want," Mapes said.
DeBare is not a part of the WASC student group, but he is part of another PHS group called Site Council, a  student and administration composed group that meets and talks about upcoming events at the school.
"[In] Site Council, the WASC group is brought up most weeks," DeBare said. "But since I'm a senior, I cannot be in it."
Although he cannot be involved in WASC,  DeBare said that he still thinks it is very good for other students to participate.
"The WASC program is a necessary part of improving our schools climate to create a better experience for teachers and students alike," DeBare said.
Freshman Austen Elvekrog is part of ASB and said that she thinks that the WASC student group is a good idea.
"The [WASC student group] will be effective," Elvekrog said. "They will get many different perspectives."