Teachers debate on homework over break
The Challenge Success program, along with principal Brent Daniels, is piloting a new no-homework policy for this year's winter break.
English and photojournalism teacher Jody Weverka said that the basic guideline of the homework policy is that teachers should not assign homework that could not reasonably be done between the end of the break and the due date.
Co-president of the Parents Club Caroline Donaldson said that the policy is currently being interpreted as a recommendation rather than a rule.
"He has to ask for cooperation from the teachers because it is not official policy," Donaldson said.
Daniels has done research on other schools with a no homework policy over winter break, and is passionate enough about the idea that he wants to make it an official board policy, Donaldson said.
"[Daniels] feels very strongly that kids need a break from everything," Donaldson said.
In order for this to happen, students and teachers will have to give feedback on how the policy worked for them this year, Donaldson said. Once data has been collected, Daniels can look into drafting an official policy for the board to approve.
Despite the undefined nature of the policy, history teacher Mark Cowherd and Weverka said that most teachers are going follow it.
"[We're] professionals. If this is a rule and you say you'll buy in, you'll buy in," Weverka said.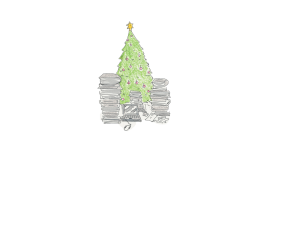 However, Cowherd said that putting in policies such as this one can be restricting for teachers.
"I have a little problem with speaking in absolutes like 'no this' and 'no that' or school-wide policies," Cowherd said. "It takes away freedom from teachers to do what they think is right."
Cowherd said that doing some amount of work over break is important to keep a student's skills sharp.
"I don't think a chapter of reading over 16 or 17 days is that big of a deal," Cowherd said. "[The students] should still be reading and doing things so that they're still learning and working."
Daniels calculated that, with the school year starting earlier  this year, teachers would not be losing any teaching time with the implementation of this policy, Donaldson said.
"It shouldn't cut into the instruction time any more than last year would have," Donaldson said.
Because finals are going to happen the week before break rather than after it, having no homework over break makes sense, junior Genevieve Raushenbush said.
"I hope that [the teachers] will respect the idea of a real break," Raushenbush said. "Especially after finals, it's not like we have any lesson that we just started."
Sophomore Laila Adarkar said that any work that could be done wouldn't be very important, as they wouldn't have learned anything new in class.
"A lot of the time [homework over break] is busywork," Adarkar said. "You get these fat packets and there's not a lot actually in them."
Students are grateful for the homework policy change, and expect to enjoy themselves more because of it.
"I am so glad for this policy," junior Maddy Levine said. "Having homework over break is something you always have to stress about, and not having that  [homework] will mean that I'll get to do so many more things that I want to do."