Let's rally together to join in on the first night rally
Rallies are organized to foster a strong feeling of school spirit from students. They offer a 45 minute-long distraction from classes and everyday life, so in theory they should be welcomed by students, yet in the past four years, rally attendance has noticeably decreased. This is in no way due to lack of effort or planning from ASB, but rather a lack of school spirit from students.
Now, usually I would be the last person qualified to judge others concerning a lack of school spirit, but this year I have felt a significant increase in my school spirit. I don't know whether to attribute my newfound spirit to my impending graduation or simple nostalgia, however I will acknowledge that it has inspired a greater participation in school activities. I attended more than one football game, dressed up for a rally, and actively cheered for my classmates while doing so. But as my school spirit increases, it seems as though my classmates'  decreases. From what I have noticed, rally attendance and participation has been lower than in past years — low enough to prompt Mr. Mapes to email the entirety of last years graduating class to comment on the low turnout. I think that this is in part due to our lack of rallies.
What was once a quarterly event is now biannual, and while it is true that rallies were cutting into class time, the answer was not to stop having rallies, but rather to reschedule them. And that is why I appreciate the idea of having a night rally.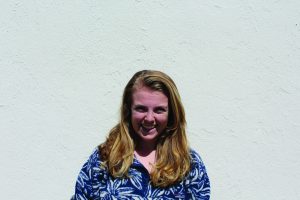 I'm not a member of ASB, so I have no idea what will happen at the night rally, but I do believe it is important to go. It is understandable that there are students who cannot attend due to sports practice, homework, rehearsals or family dinner. But for those who are free, studies done by the Connecticut Association of Schools have shown that students with more school spirit and involvement in school activities tend to perform better academically, are more social and engaged in the world around them, and tend to be happier than those who are not as involved.
All I have heard since the announcement of the event is students complaining about the time the event is held, or that they don't want to waste their Thursday night. And while the rally is not mandatory, students who have the ability to go should embrace the opportunity to support their school. ASB has been working for months to convince the administration to allow them to hold a night rally, and now that it is finally here, the student body should at least make an effort to show some appreciation for their work. The rally is a Thursday night, allowing students the chance to sleep in the next morning with Friday's late start schedule.
I will be going to the night rally, if not to show support for ASB, then to show support for my school.