High Adventure Crew builds connections and confidence
Imagine waking up to the sound of the nearby ocean, looking out from the cliffs, and watching the sunrise over the towering trees nearby. High Adventure Crew (HAC) president senior Nina Adarkar experienced such a scene at one of the club's overnight hikes along the coast near Point Reyes.
HAC is a venture crew, a co-ed, interest based group that is a branch of the Boy Scouts of America. Their activities involve anything from paragliding to camping trips to day hikes.
"There's no technology," Adarkar said. "So we all just talk and hike and it's really a great way to get to know new people."
Active HAC member freshman Jace Porter said that the trips are always casual and fun and that it is not uncommon for someone to bust out a ukulele while they sing songs or share stories.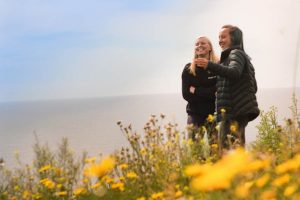 "It's a very chill group," Porter said. "People think they can't join because they don't have time, but if you can't go on a trip, it's fine, you can go on the next one."
The group recently took a five day trip to Joshua Tree National Park over February break.
"I had signed up because I wanted to find a greater appreciation for nature," HAC member senior Chelsea  Gilliland said. "But I ended up getting so much more out of it."
Gilliland said that her biggest take-away from the trip was that she realized that although phones are useful and nice to have, they can take away from really getting to know the people around her. The trip was a nice break from her phone where she could enjoy her surroundings and the people she was with.
"Honestly, it was probably the best outing I've ever been on," said Gilliland. "There were so many great stories that we shared and it was incredible to get to have this incredible experience together."
Since the club primarily meets outside of school, it is a fun way to get out of your usual setting and spend quality time with peers, said HAC vice president, junior Lena Fleischer.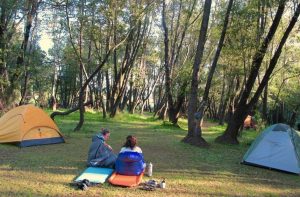 "I think it's a really great that we have a club where we go to these cool places and  experience them outside of a school setting," Fleischer said.