Think beyond the hours, focus on the service
Honors Society. College applications. These are the two primary reasons that pop into students' minds when they sign up for community service events. In all honesty, it's not their fault. The structure we have established for students to serve their community has turned into a system in which they feel the need to serve themselves rather than those in need. The requirement for community service has led students to immediately dive into whichever opportunity presents itself, without even considering why they are doing whatever it is they are doing. The long term effect of this issue is the lack of community service of students after the requirements are fulfilled. If students are not enjoying their experience in giving back to the community, as they see it as solely a mere category on their checklist for college, they will have no desire to continue their service into their college years and beyond.
The solution to bringing back the true meaning of community service, and ensure a lasting impact in giving back to those in need, is to raise awareness of a more well-rounded list of opportunities for students to pursue their own interests in a manner which gives back to the community.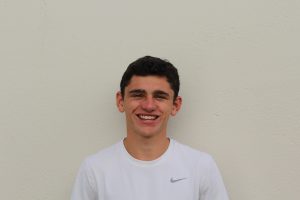 For example, artistic students can volunteer at a variety of artistic related events, such as the programs Knit a Square or the Memory Project. Knit a square is a foundation that collects knit and crocheted squares to make blankets for the homeless population, and the Memory Project (which AP art students recently were involved in) paints portraits of orphaned youth, which will later be presented to that child.
Athletic students can also find a path of specialization in their community service endeavours. Students can coach a team in local youth leagues or even host collections for nonprofits that collect used sports gear to donate to underprivileged communities (such as Project Beisbol, Goals Haiti, and Leveling the Playing Field).
Even students that aren't artistic or athletic can find specified venues for their community service. Students that enjoy academics can tutor immigrant students to ease their transition into America (a service Piedmont Community Service Crew is currently involved in), and students that are eager to assist the homeless population every time they walk by a disadvantaged individual on the street can volunteer at the Alameda County food bank.
Although heightening the awareness of community service opportunities seems like a solution to the established perspective of students in relation to community service, the responsibility of finding such service options should fall on the students themselves. Parents and community service leaders should not be held responsible for finding community service events that others would most enjoy. Students should be doing their own research, finding their own events that best suit their interests and passions, and paving their own path to a lasting career in giving back to the community.
If students are able to gain awareness these amazing opportunities to volunteer in avenues that they are passionate about, the culture of volunteering at Piedmont can be refocused on serving the community rather than students' college applications and honors society requirements.