We needed a moment to "Never Forget"
I was angry at first, but now I am just disappointed. When a parent uses this line, it is to point out a big mistake that they want their child to think about and change, but it certainly feels a bit backwards that I feel compelled to deliver this line to the administration and Piedmont community in general. For all of the emotions running through the minds of Americans on 9/11, it is a shame that disappointment in my own school is the feeling that ran through my mind.
I was shocked as the 9/11 moment of silence that I am accustomed to hearing on the morning announcements never came. To be truthful, this affront feels like a slap to the face as an American citizen. How could my public school not follow through on a duty as simple as a 30 second moment of silence during the announcements? What is even more ironic about this blunder by the administration is that there are plans in place to install a "Wall of Honor" in the library honoring all of the former and current Piedmont residents who have served in the armed forces, not to mention the current memorial in the library that stands in remembrance of Ambassador Christopher Stevens who died serving his country on 9/11/2012.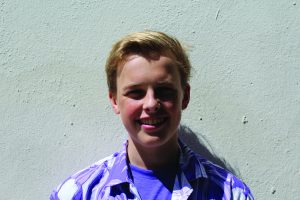 I am so proud of PHS for dedicating an everyday space such as the library to the acts of valor of Piedmont residents, and this provides all the more reason for the PHS administration to take time out of the school day to honor those who died in a senseless terror attack as well as for those that laid their lives down for the safety of their country and its citizens. The phrase that almost always captions a picture of the 9/11 attacks is "Never Forget." The unfortunate truth of the matter is that as each year passes, humans naturally grow more and more prone to forget, which is why it is absolutely crucial for every community and school across the country to remind everyone, young people in particular, of the tragedy that was 9/11. I hope that the school administration is able to atone for this mistake by sitting down and planning out a year in advance what next year's 9/11 remembrance will look like in Piedmont, and at the very least, acknowledge the error they committed this year.
Just as our parents would say, I have not lost love for you, Piedmont, but you must learn from your mistakes.