While Measure H1 will impact the way our school looks, ten new teachers will impact the way our school learns. As we adjust to the new changes and new faces in our school, let's take a look back at  how far we have come.
In 1921, Oakland Schools were too full to accommodate out-of-city students. The city of Piedmont voted to make Piedmont a high school district and remodel old buildings located in Piedmont Park to serve as a temporary school until the Board of Education hired an architect to design a new layout for the school. Construction began in July, 1921. The first class, made up of 40 students, enrolled for 9th grade in August 1920.
Piedmont's music and theater programs began in 1922. In 1923, PHS performed its first operas (which have since been replaced with the annual musical), and its first annual Christmas play. PHS also produced a number of traditional plays such as "The Maker of Dreams" during assemblies.
In 1922, Piedmont offered few sports due to the small population of students. However, they did have unique club sports such as rowing and horse riding, in addition to sports we still have such as football, basketball, track, and tennis. As the years went by, new sports such as archery came and went, and opportunities for women's sports grew from just four (rowing, tennis, riding, and basketball), to having a women's team for the majority of sports offered on campus.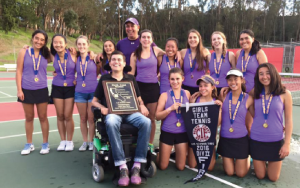 In 1922, Piedmont teachers taught subjects we know today such as English, math, history, science, languages, and even P.E. However, they also had departments such as Domestic Subjects, Manual and Mechanical Training, and Commercial Subjects. There was also a Dean of Girls and a Dean of Boys, who were in charge of discipline.