Let us embrace senior year
From senior picnic to grad night, memorable moments happen throughout senior year. So many thoughts go through every senior's head at PHS, such as looming college applications, plans after graduation, (the list goes on.) But these thoughts are especially prominent at walk-through registration when seniors see that "012" on their ID card. This card solidifies that senior year is official. But wait – one thing is missing this year.
Senior ID pictures are a fun way to liven up the beginning of senior year. Because of formal portraits taken over the summer, the senior ID pictures aren't printed in the yearbook, and are only printed on the rarely-used ID card. Students create wacky hairstyles, and wear funny glasses or hats. All just in the name of fun. TPH even used to hold a contest online of who had the best senior ID picture. Silly competitions like these are harmless, and make senior year more relaxed, despite looming college applications and other time-sensitive items.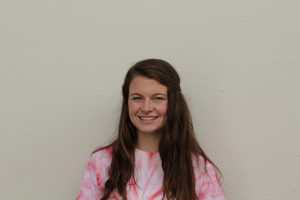 But, this year, the class of 2018 was not able to do anything remotely fun for their ID pictures. I was stopped by the photographers, wearing a lion hat around my head for my picture, and noticed my peers had a similar experience, such as not being able to wear minimal face paint and oversized glasses. Assistant Principal Eric Mapes said the reason for this rule was that there was an incident last year where police were involved, and they weren't able to identify students on their school profiles, because of masks, hairstyles, and other costumes. Although this is understandable, solutions can be made, such as using senior portraits for our online profiles and for teachers' rosters.
It's our last year of high school. Our last year of being with our best friends whom we have known since kindergarten. And our first year of having more freedom than the rest of our high school career. Don't take that away from us. Let us embrace senior year, and all the goofiness that comes with it.