Meet the new national merit scholar semifinalists
The National Merit Scholarship Competition recognized six Piedmont seniors as National Merit Scholars on Sept. 13.David Yu, Rohan Srivastava, Mira Tellegen, Ellie Coleman,  Eva Hunter, and Julia Kucirek received Merit Scholarship honors.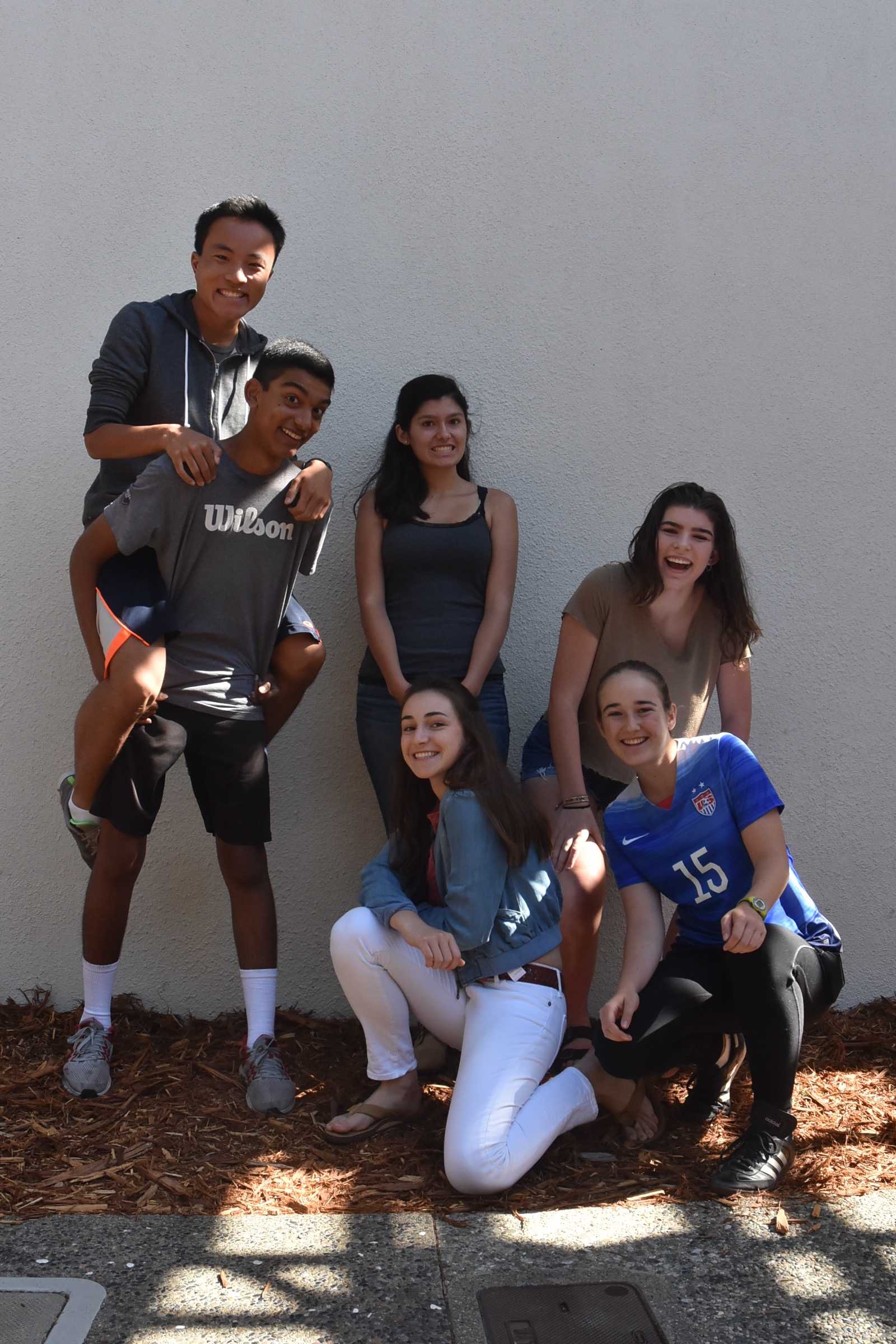 In order to be a National Merit Scholar, a student must take the PSAT, be enrolled in a high school or homeschool, and be a US citizen. Of the 1.6  million students who take the PSAT each year, the top 50,000 become Merit Scholar Semifinalists.
An advantage of being a Merit Scholar is the recognition students receive from colleges. Colleges boast the number of Merit Scholars they have for each freshman class, making Merit Scholars a commodity. Merit Scholar Finalists can also qualify for a two thousand dollar scholarship.
Companies may award corporate scholarships to children of employees who reach Finalist status. Corporate Scholarships aim to sponsor a particular profession that would aid the company.
Senior David Yu feels excited about the prospect of receiving a Corporate Scholarship, since his parents both work for companies that have Corporate Scholarship options for children of employees.
National Merit Scholar senior Rohan Srivastava said he felt skeptical at first.
"It's a 2,000 dollar scholarship, but we have less than a 50 percent chance to get it, so initially I didn't know if I wanted to pursue that" Srivastava said.
Srivastava then reevaluated the scholarship and calculated its expected value using the time he put in and the money he could get out of it.
"If you think about it in the context of college, which is like 200,000, then it's not even a drop in the bucket," Srivastava said.
Srivastava said he realized that spending one or two hours for a chance at the scholarship would be worth his while.
"Once I reframed my mindset, I thought even though it's not a guarantee, rationally it makes sense to pursue," Srivastava said.
Srivastava says he plans to submit an application and hope for the best.
Yu's advice to anyone wanting to pursue a Merit Scholarship is to figure out a way to take tests and be chill. Yu said he recommends that test takers accept that there will be stress and find a way to counter it and make sure their head is in the right place.