What's 'Sup with suppiger: You are not totally free at 18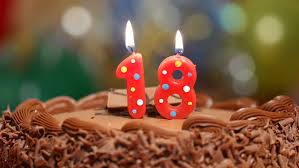 All 18-year-old students who want to excuse themselves from school must have their parents sign an agreement. This privilege can be revoked at any time by the administration if they find the student is abusing the policy, according to the PHS handbook.  18-year-old senior Siddharth Gala said he talked to his mom about signing the agreement, and his mom liked the policy and agreed to sign the form.
"The calls the office send to your parents are really repetitive and annoying," Gala said.
According to educational lawyer and retired PHS principal Rich Kitchens, the policy that allows 18-year-old students to excuse their absences has been around for over 10 years, yet laws around the policy are still unclear.
"The law is not specific because there are competing obligations," Kitchens said.  "There is the school's obligation to make sure the parents are aware of the student's situation, and then there are the student's rights as an adult."
The policy is based on how parents are obligated to make sure that their kids are at school even if the kid is 18, and the parents can be fined if the student is consistently truant.  When the student is at school, the school is obligated to act in place of a parent, and prevent the student from cutting class.  Therefore, both the parents and the school can take away this privilege, because it is both of their obligations to keep the student at school regardless of age.
According to Kitchens, there is no law that speaks directly to the school's policy, so it can be changed or modified at any time by the school.
"In education law, schools have wide discretion to act in that grey area," Kitchens said.
Some students such as 17-year-old senior Jonas Rapport feel this policy should be changed.  Rapport said it is too harsh on adult students.
"Adults have a lot of responsibility, and a lot of consequences come with that responsibility," Rapport said. "So you should also be granted some privileges."