Athletes row their way onto the Oakland Strokes
5 am, dark skies, and 50 degrees. It begins, the boat is on the still water, athletes run, lift, and train, to prepare for a three hour practice. Perhaps some of the most disciplined athletes, rowers tirelessly practice six days a week, to prepare for their future.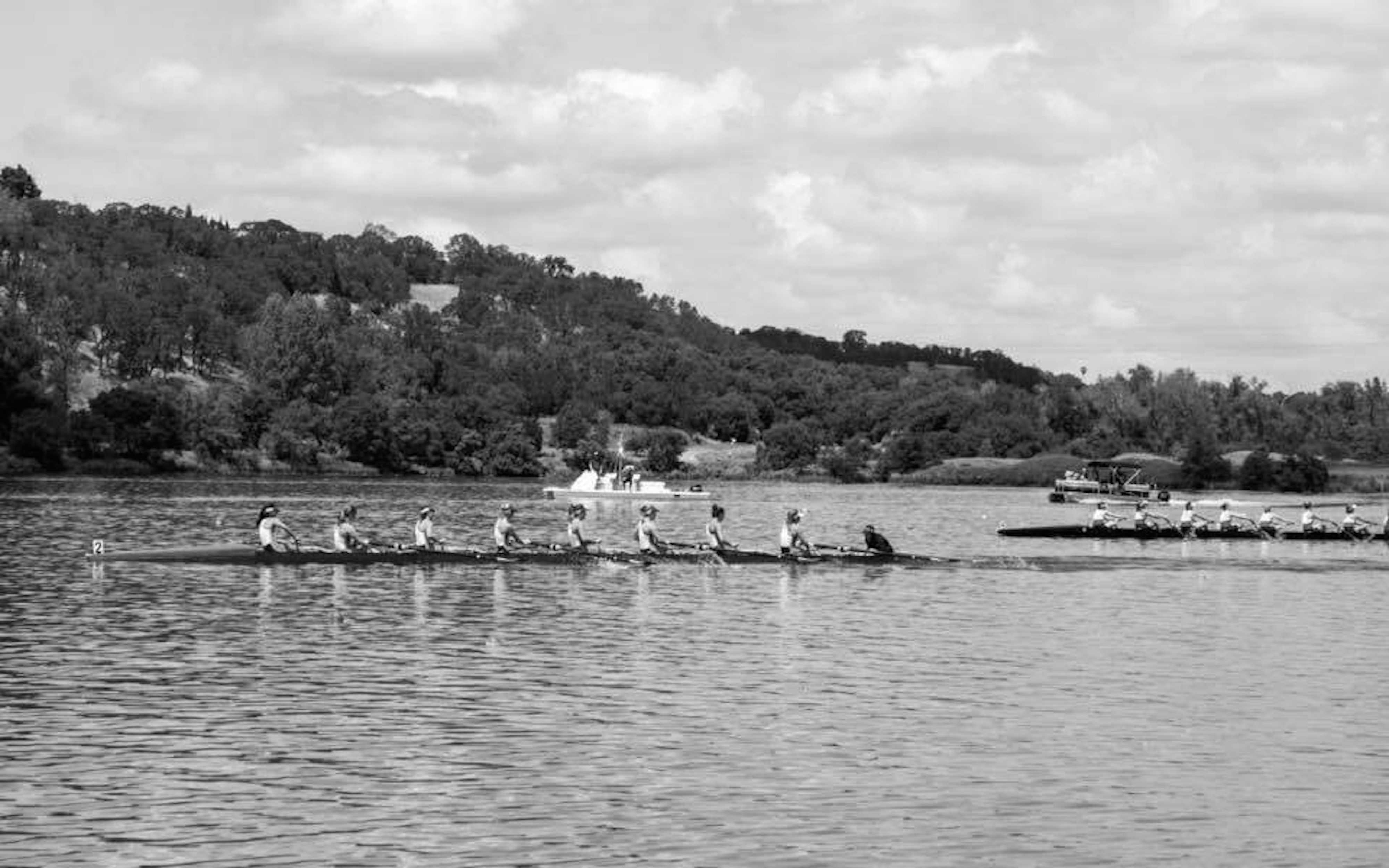 "I row six days a week, two and a half hours a day," senior Kevin Mead said. "My dad wanted me to do it, because he rowed in college".
Mead stays extremely disciplined and focused on crew. It has a huge weight on his personal life, he has less time in his week to do activities outside of crew, Mead said
"On Saturdays I wake up at 5 a.m. for a four hour practice, it's definitely a big commitment" Mead said.
Mead said crew is really rewarding, and is currently going through the recruitment process at highly selective colleges.
Like Mead, junior Trent Settlemier is also involved with the Oakland Strokes , but has taken a different approach. Settlemier decided to do crew not for the recruitment process, but for the excitement of a new sport.
"I was not doing a fall sport, so I decided to pick up crew," Settlemier said. "It's a great way to meet new people".
Crew is a huge time commitment and can often propel students to feel more driven Settlemier said.
"I feel like I am more motivated and healthy, after doing crew." Settlemier said.
Like Settlemier and Mead, junior Betty Hosler said that she also engages in the rigorous lifestyle of crew.
"I have definitely made the majority of my friends through crew, you get a whole variety of people who participate in it," Hosler said.
Hosler said Crew helps her manage her time, because she is very busy and has to stay on top of her work.
Since all of Hosler's siblings were successful with crew and enjoyed it, she thought she would give crew a try, Hosler said.
"I am planning on rowing in college and am currently going through the recruitment process."  Hosler said.
Hosler said one of the perks of crew is that it helps her manage her time better because she does not have time to procrastinate.
Hosler said that she has made a lot of friends through crew.
"I have found a whole new social circle at crew," senior Genevieve Raushenbush said, "I have gotten really close with the people in my carpool because we spend so many hours together".
Like Hosler, Raushenbush has also experienced the close friendships that crew has brought her.
"It's a balancing act being away from the Piedmont sphere, but there are definitely benefits from it." Raushenbush said.
Raushenbush said that crew has shaped her into a more motivated and efficient person.