Tricked Out With Treats: MHS's Annual Halloween Party
The halls of MHS buzzed with monsters and mummies, as students arrived in costume for the annual Halloween party.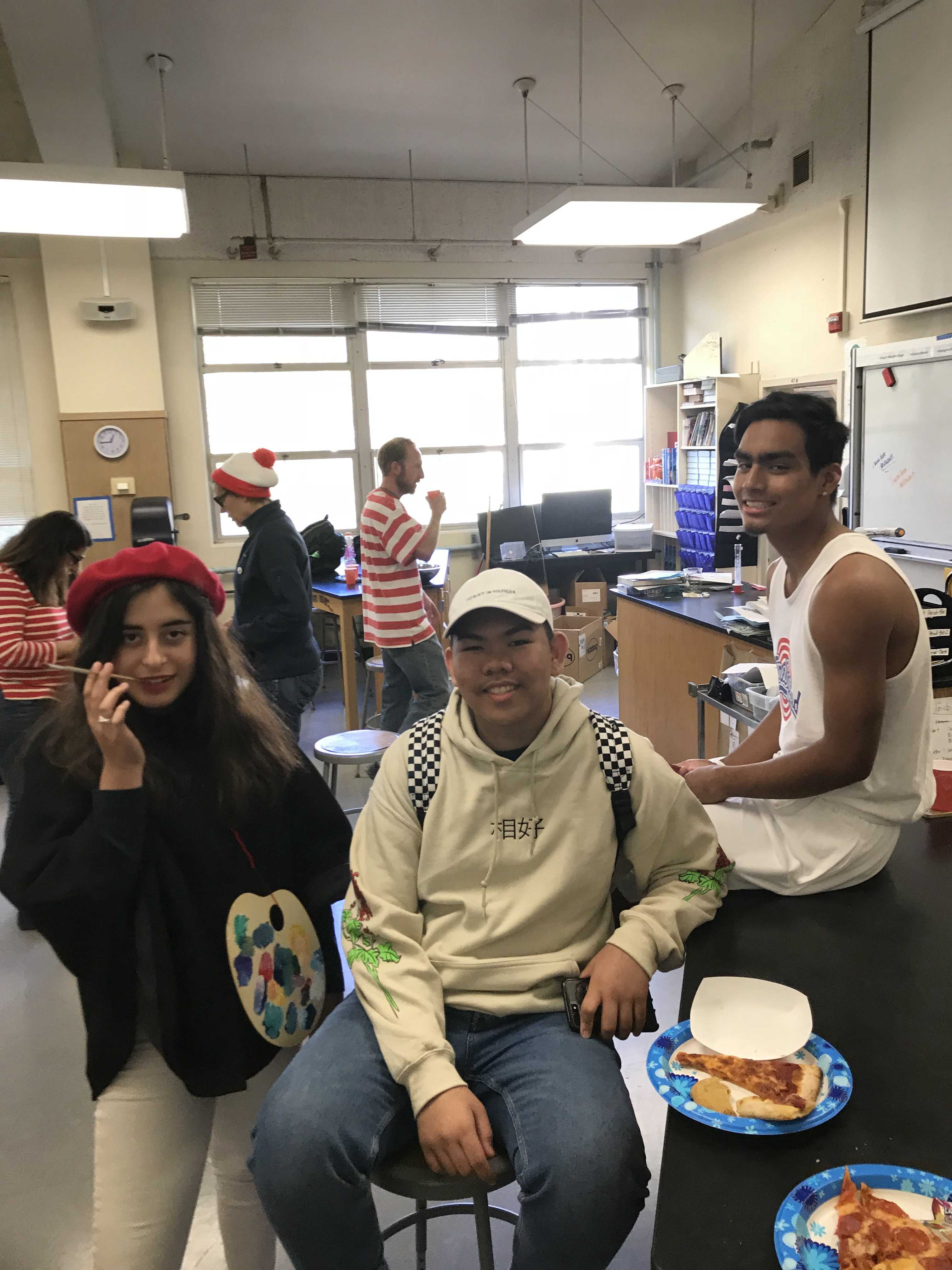 "We just get to have fun all lunch and eat pizza, candy, and soda," senior Umar Hernandez said. "We usually do it every Halloween, so it's just like a tradition."
From the ceiling, red and white streamers billowed, and fake blood and monsters' silhouettes plastered the walls. Every room had a different activity, from scary movies to musical chairs, and a science lab transformed into a dining hall, overflowing with pizza, drinks, and snacks.
Hernandez said the party truly captured MHS culture.
"We have such a small amount of people that we really get to know each other, and on a special day like Halloween, it's nice to get together to hang out and have fun," senior Emily Golub said.
Almost every student arrived in costume, from the "cereal killer" to the bunny to the basketball player, and they proudly posed for pictures to immortalize their handiwork.
"It's just fun," said junior Kenya Collins. "Everyone can be themselves, dressed however they want."
All the interviewed students agreed that it was a great time to show Falcon spirit, and freshman Samson Bhatti said he enjoyed seeing everyone in the same room together.
"You get to know a whole lot of people that you don't really talk to," Bhatti said.