Cyber Patriots revolutionize computer repair competitions
Six hours. Five hours and 59 seconds. Five hours and 58 seconds. The timer counts down as three boys start their mission to completely secure a computer in only six hours. Meet the Cyber Patriots, a team trained to repair and secure computer operating systems.
The Cyber Patriots, seniors Sam Kostroun and Jeremy Wong, along with junior Mark Sulimov are coached by computer teacher and technology coordinator Jana Branisa. She said that the team trains for competitions that require them to secure a computer- from creating strong passwords to changing the security holds- in only six hours.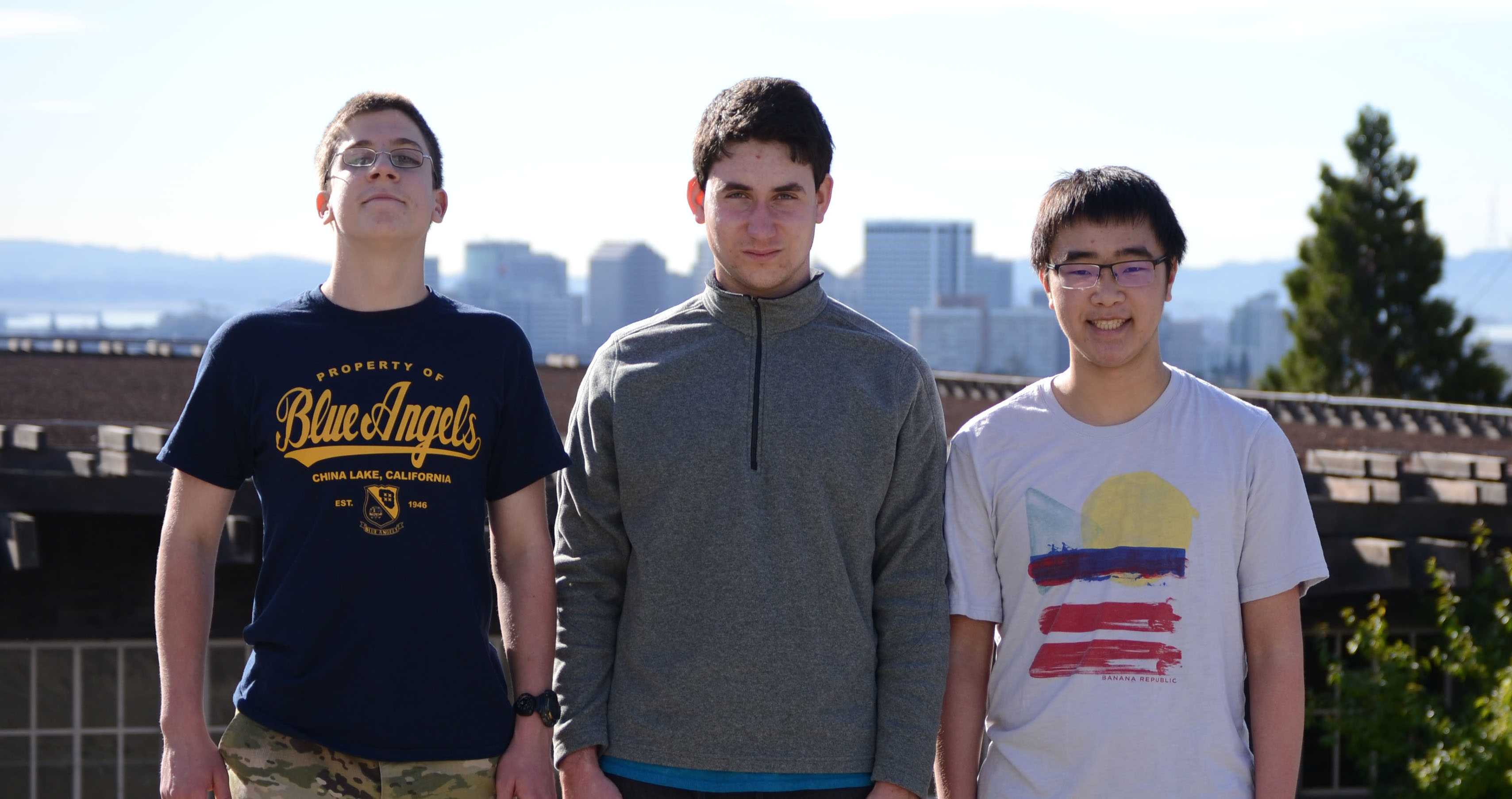 "For the first round, we're very happy with how we did," Branisa said. "We got 100 out of 200 points in three hours, so we did really well."
According to the Cyber Patriot website, the competition allows teams of high school and middle school students to work in the position of IT professionals in charge of managing the network of a small company. The teams are given virtual images that show operating systems where they must find cybersecurity vulnerabilities and harden the system, all while preserving the critical functions of the computer.
"It's this huge area of computer science that's growing like crazy," Branisa said. "It's very puzzle-solving oriented."
The team has already competed in one round in November for an individual score that determines rank, and they are preparing for their next competition on Dec. 8 through 10, Branisa said.
"The first two rounds determine regional and state ranking, and then there's four or five rounds that determine national ranking," Branisa said.
To participate, Branisa said that the team must have in-depth knowledge of how computers function and should know the ins and outs of the software. However, the coding experience that they need is very limited.
"Coding is not computer science," Branisa said. "We need to understand enough about how computers work to know where to go."
Since the Cyber Patriots are still in their first year, they decided to keep the team small, however in the future, they would love to have more students join. Schools can have more than one team, but there is a maximum of six people per team, Branisa said.
"For us, this is very preliminary, but for other schools it's been six or seven years," Sulimov said.
The team first got together in October and ended up missing the demo round, Sulimov said. Since then, the team has prepared for their first competition and are currently practicing for their second round.
Although the Cyber Patriots only meet outside of school every couple of weeks, Kostroun said, they function as a team and work well together.
"They are real team players," Branisa said. "They help each other, and they are going into this with a very adventurous spirit."
All in all, Kostroun said that he is excited for how the team will do this year and next. He said he knows Sulimov would love to continue the club and expand.
"It's a digital explosion," Branisa said. "And this is trying to teach us to become more informed citizens."