PCSC builds relationships with Burmese students through tutoring service
At 3:15 p.m. on a weekday afternoon, some students rush off to soccer practice or walk home to watch tv. Other kids, Piedmont Community Service Crew (PCSC) members, head off to their tutoring session with Burmese children.
PCSC members tutor Burmese children in Oakland, helping them excel academically, PCSC member senior Ellie Coleman said. A married couple started the tutoring program in Oakland, initially recruiting members from their church to help tutor. However, now PCSC members help their program.
The tutoring sessions usually consist of helping the kids with their homework. If they do not have homework, the tutor usually reads or plays educational games with the kids, PCSC member junior Elizabeth Winters said.
Winters, who has been involved with PCSC since her freshmen year, said she decided to try the tutoring service and it became her favorite event.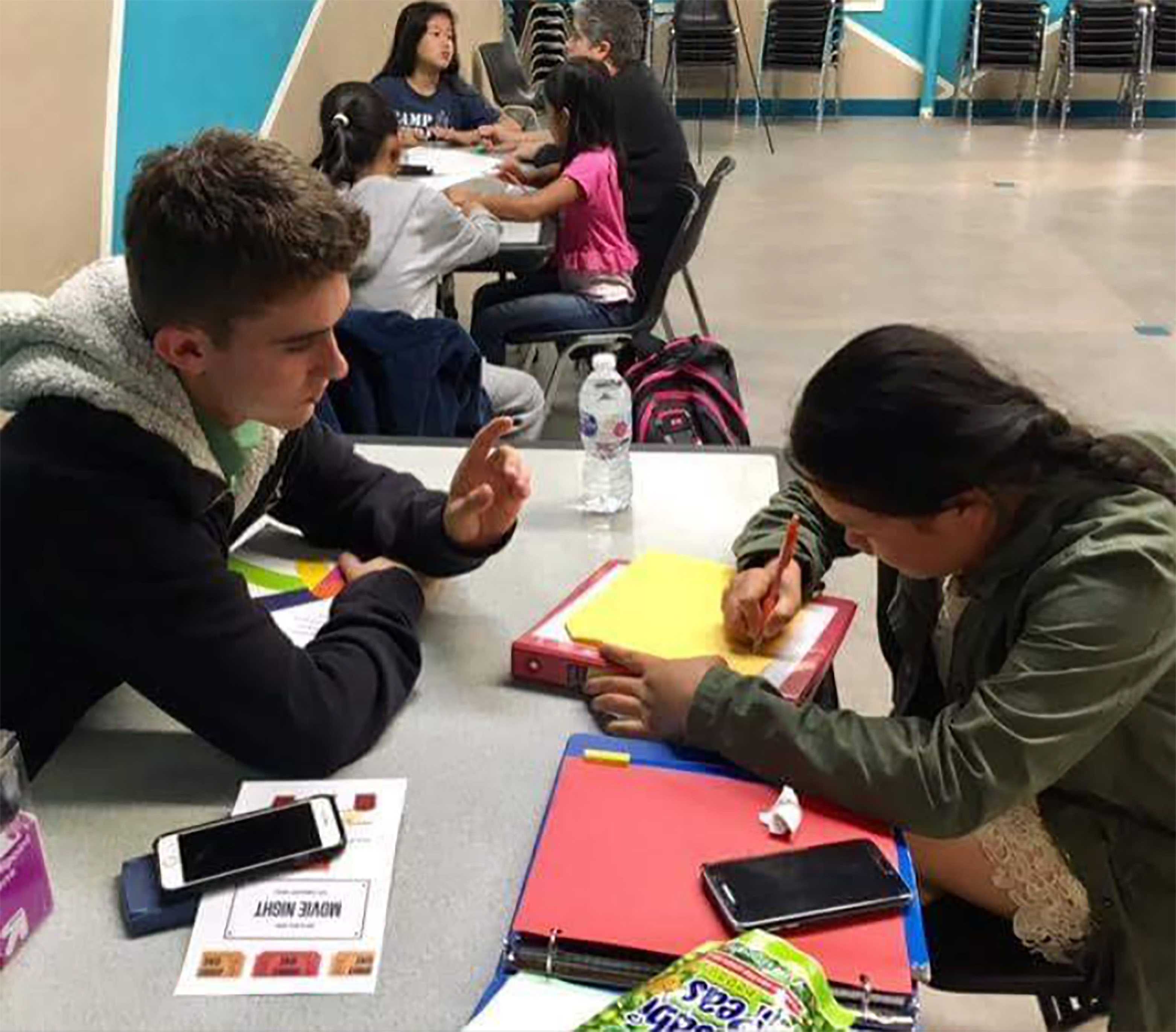 "I attended my first [PCSC] meeting, and tutoring was thrown out as a potential new event," Coleman said. "I mentioned my interest, and was given contact information for those who were running the service."
Coleman said that she then connected PCSC with the tutoring service and organized for students to go help out every week.
The content in which students help the kids with ranges based on how old the kid is, Coleman said.
"It ranges from teaching kids how to read Dr. Seuss books to helping them write college essays," Coleman said.
PCSC member senior Will Reicher is also heavily involved with the tutoring service.
"[The kids] go to elementary schools, middle schools, and high schools in Oakland," Reicher said. "A couple of the students I tutor go to college and one of the girls that I have tutored is studying medicine at Laney College."
Most of the high schoolers go to Oakland International High School and some transfer to Oakland Technical High School, Coleman said.
"It was awesome to be able to connect with the kids and help them be more engaged in their work," Winters said.
Coleman said that it is not only important to help the kids get through school, but it is also important to form relationships with the kids.
"It lets them know that they have a support system in this country that they are new to and makes them feel more confident and comfortable here," Coleman said.
Reicher said that it has been really rewarding watching the kids do well academically throughout his time working with them.
"Since I've been [tutoring these kids] for so long, I've gotten to see some of them grow up," Reicher said. "For example, a kid that I tutor named Ah Lei barely knew a word of English when I was a freshman. Now, not only is he fluent in speaking English but he is also studying Chinese as well."
Coleman said that PCSC holds events for the kids a few times a year including Halloween and Easter.
Winters said that this past Halloween PCSC members took the kids trick or treating in Piedmont.
"Nothing was better then seeing their faces light up every time they got candy or saw elaborate Halloween decorations," Winters said.
These events allow the kids and the tutors to become closer, Winters said.
"It has been a great experience helping the kids go out of their comfort zones and break out of their shells," Winters said. "It has been amazing every week to see how much they grow and make new bonds with the tutors."