Troubadours Brighten Tree Lighting With Holiday Songs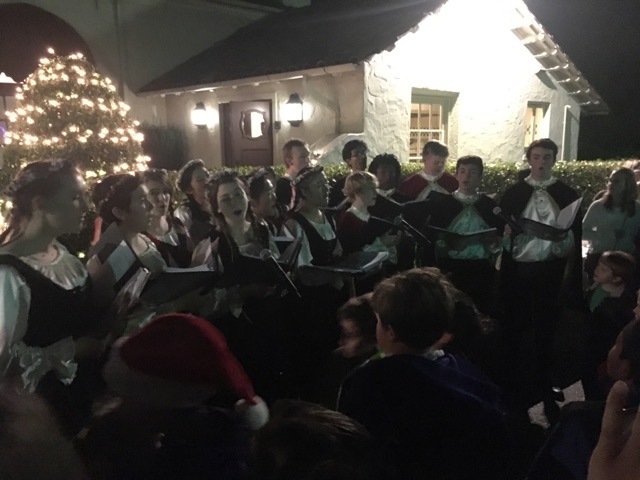 On Wednesday, Dec. 8, the Piedmont Troubadours brought their holiday songs and carols to the annual tree lighting ceremony in Piedmont Park. After the onlookers lit the tree's festive strands, the children rushed inside the Piedmont Community Center to sit on Santa Claus's lap.
Before the event, the Piedmont Boy Scouts handed out cookies and apple cider. The event began when Piedmont Mayor Robert McBain spoke to the crowd and introduced the Troubadours. Piedmont Community Church Reverend William McNabb and a representative from the Piedmont Beautification committee also spoke at the start of the event.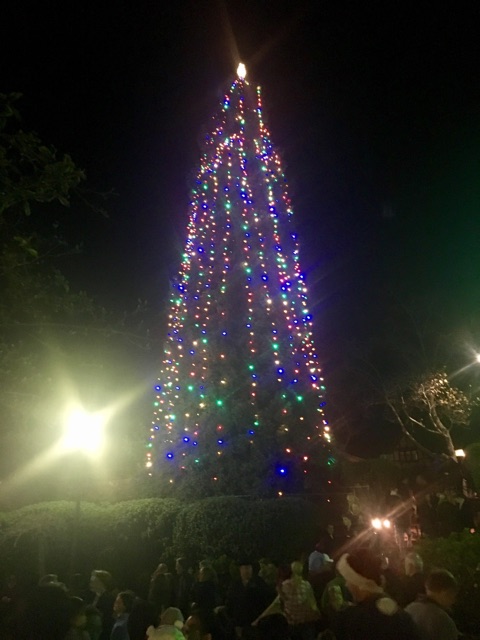 McBain said that the tree lighting ceremony has been a Piedmont tradition for nearly 50 years.
In keeping with tradition, Troubadour and junior David Morris said that he has attended the tree lighting ceremony for four years. Morris said that his favorite part of the tree lighting as a Troubadour is that it is a chance to sing with the whole group. 
"Our gigs are usually four people, so this was a nice chance to get to sing all together in front of the community," Morris said.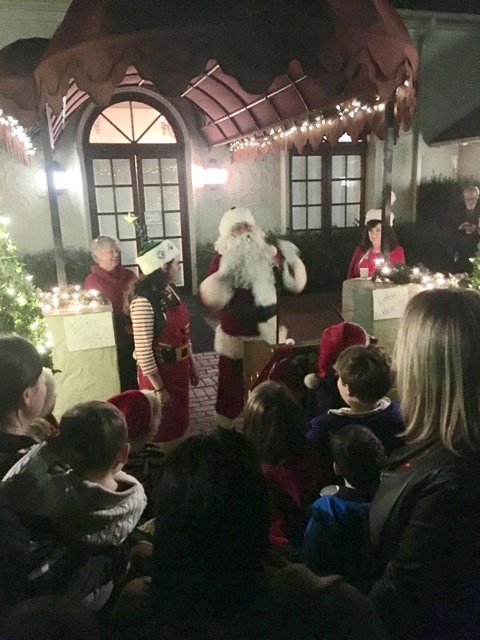 After the Troubadours' performance, the focus for the final part of the ceremony shifted to the children. Once the tree was shining, the kids were invited inside to meet Claus.
After sitting on Claus' lap, 5-year-old Owen Digiovine said he asked for a helicopter and a pogo stick for Christmas. Digiovine said that his favorite part of the tree lighting was seeing the tree and getting to talk to Claus.
"I think the best request I had today was for world peace," Claus said. "I'm not there yet, but I'm working on it."