Call, Hung, Garcia leap into Cal dance group
At age five, children spend winter afternoons watching animated shows about ballerinas, at age seven they dress in tutus and pink shoes for Halloween, and at age 13 they may still bust a move at social dance, but only a committed few continue to dance in their high school years.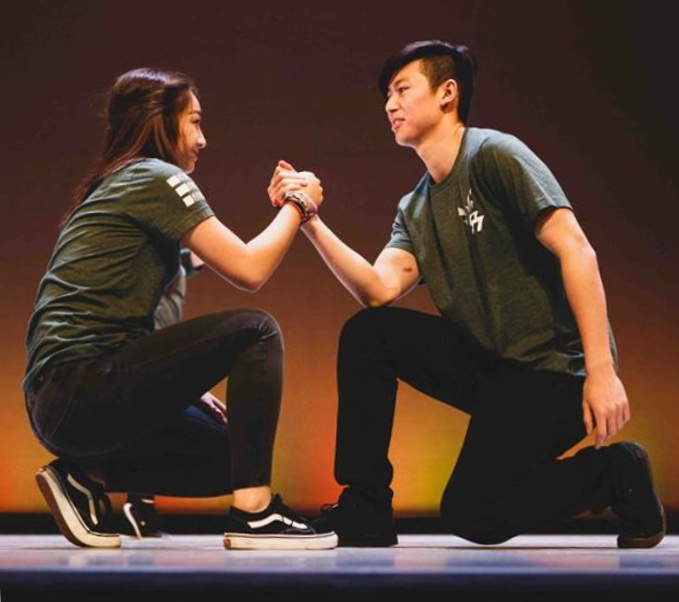 For the past semester, junior Gabrielle Garcia, junior Vivian Hung, and senior Lian Call have all danced with a UC Berkeley dance group, Aspiration Family Experience (AFX). Garcia and Hung danced in a smaller group called "Technicality," and Call danced in a smaller group called "S3," both of which are under the AFX umbrella.
AFX is mostly comprised of college students, but a few high schoolers audition to dance with the group. Call said that dancing with AFX allowed her to surround herself with invested dancers.
"Everyone wanted to be there," Call said. "A lot of people do [dance class] just for PE credit, but for AFX everyone tried out because they wanted to be on a dance team."
Call said that dance has always been in her life, but starting her sophomore year, she decided to commit more time to it.
"My family always dances, we're a big dancing family. Whenever we have a Christmas party, we always play Just Dance together," Call said. "Sophomore year, I decided I really like doing this."
Call said that the benefits of the group extended beyond just dance.
"Because it's at Cal I made a lot of friends there." Call said. "They taught me a lot of stuff about life."
Hung said that initially, the age gap between the college dancers and her was intimidating, but she fit in quickly.
"It felt like a community I could really fit in with," Hung said. "I felt really welcome."
Before joining AFX, Garcia was dancing with all younger dancers. She said that dancing at the college level has allowed her to grow.
"I've been dancing pretty much my entire life," Garcia said. "If I were to lose it I don't know what I would do."
One specific skill Garcia said she learned was the isolation style of dance, which she hadn't focused on in the past. Isolation is when the dancer moves parts of their body individually.
"I'm more used to more popping and hitting, isolation's a lot more precise," Garcia said. "You need to have more control of your body."
Hung said her biggest takeaway from the group was learning to dance with a team rather than as an individual.
"You're not dancing by yourself," Hung said. "You're dancing with your team to create a bigger picture."
Although she may not pursue it as a career, Garcia wants to continue to dance after high school.
"I want dance to play a big role in my life," Garcia said.
The group's auditions for the next season will start Jan. 20. Call said she wants to keep dancing with the group.
"I had a really positive experience," Call said.
Garcia said AFX has improved her dancing and she also hopes to continue with the group.
"I want to continue on and see how far I can go as a dancer," Garcia said.
PHS dance class member senior Vivian Anable Eme said that she's proud of Call for pursuing her interest in dance.
"It's really cool that she's doing this," Anable Eme said. "Most of us keep dance in the class, but she's really pushing herself."