College and Career Center opens its doors for junior meetings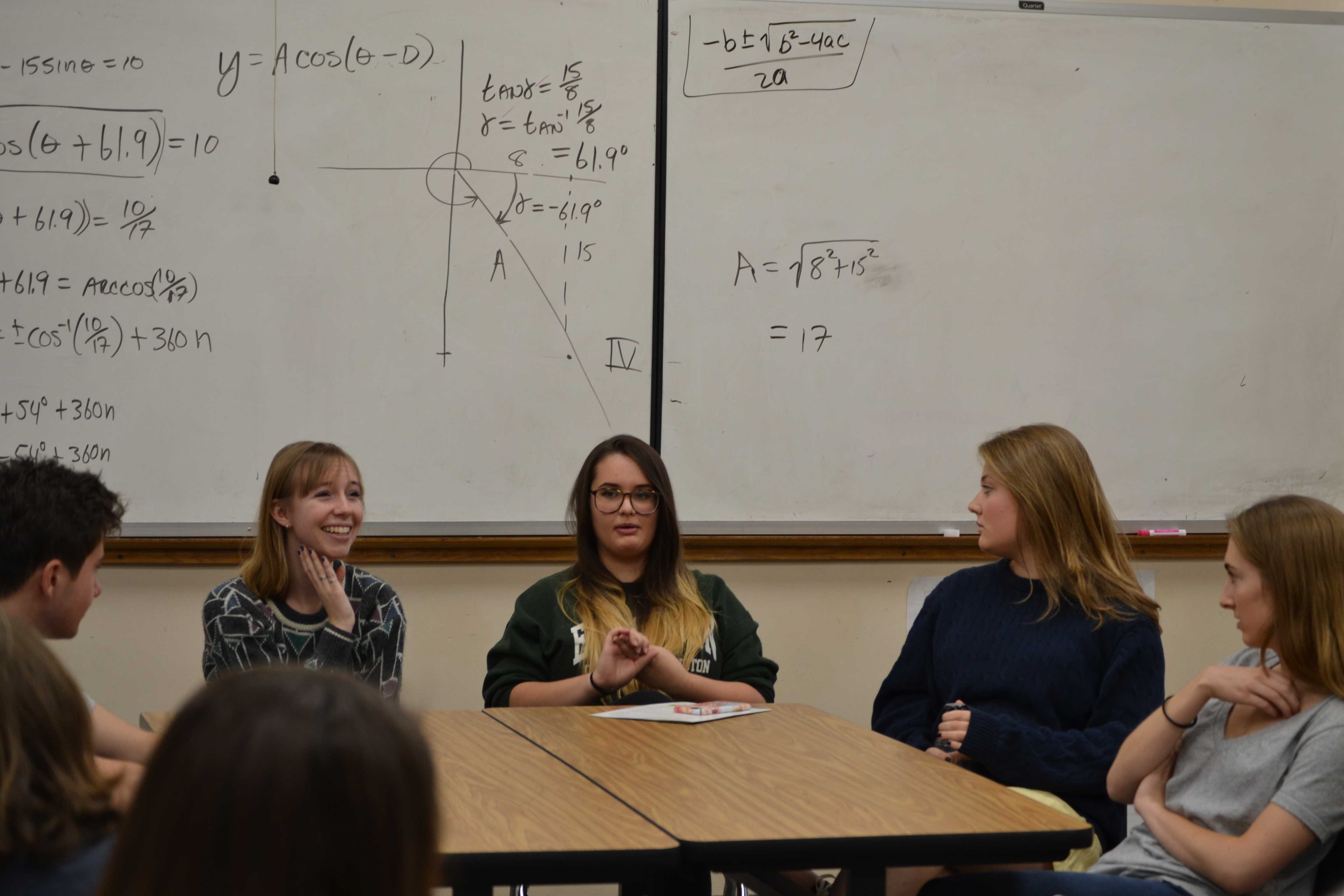 The maroon clusters of trees beam in the dim, sunlit morning. Tall buildings lined with red bricks tower over the vegetative lawn, encompassed by fall foliage that ventures far out into the countryside.
"There's that one poster of Vassar's beautiful campus that I always look at," senior Lena Fleischer said. "It's something that only seniors would know about."
Following the long months of college applications, the College and Career Center now allows juniors to seek guidance within its walls overlaid with posters from various institutions.
Fleischer said she definitely encourages juniors to visit the College and Career Center now before they start senior year.
"I think it's helpful to have a guidance especially early on during the junior year," Fleischer said. "It can be really stress-relieving if people take advantage of the opportunity during junior year to have a lower stress senior year."
By meeting the Director of the College and Career Center Kristen Hansen at the center, students will come up with effective timelines to help them spread standardized tests, essays, and supplements over a reasonable period of time, Hansen said.
"The more organized you can be allows for a lot less stress," Hansen said.  "It's a lot of work to write essays, take tests, and still look at schools. You don't want to do that all at the same time."
After setting up a timeline, students will begin to start thinking about various essay prompts and hopefully become more insightful, allowing them to better express themselves to colleges in their essays, Hansen said.
"[It] was so relieving at the beginning of the year when everyone else was freaking out about their essays," said Fleischer, who completed a college essay workshop over the summer. "I already had five structured essays and had very thoughtfully gone through the process."
Hansen said she wants people to feel comfortable coming in despite where they are in the process of looking at colleges. It is important for people who feel overwhelmed and adrift to come in and seek guidance about their academic journey.
"Even though [some people] don't know their major it's really important that they set a general path of where they want to go and what they want to achieve," senior Tiffany Foo said. "Telling [Hansen] that type of stuff really helps your senior year when she makes sure you're achieving that path and meeting deadlines."
The center offers numerous resources including college representative visits and reference materials, sample standardized tests, tutoring information, and other college planning resources.
Junior Robin Disco said he has been to a college visit hosted by the College and Career Center and plans to utilize more of the resources it has to offer.
"It was very helpful to learn about a school on the east coast while being at home," Disco said. "I was really impressed with the knowledge and guidance the College and Career Center had to offer so my parents and I scheduled an appointment with [Hansen] to learn more about the college process."
Hansen said juniors should make appointments with her via Calendly found on the College and Career Center's website.
"I think the only time people ever go to the college and career center is to go in and grab a piece of candy and run out awkwardly, Fleischer said. "[The counselors] are really nice. Go talk to them and get help."