International students bring new cultural perspectives to campus
Salted butter. Disrespectful teens. Asking someone how they are without really caring. To most U.S. natives, these customs may not seem abnormal or foreign. But to people who have lived in other countries, these cultural staples are just that.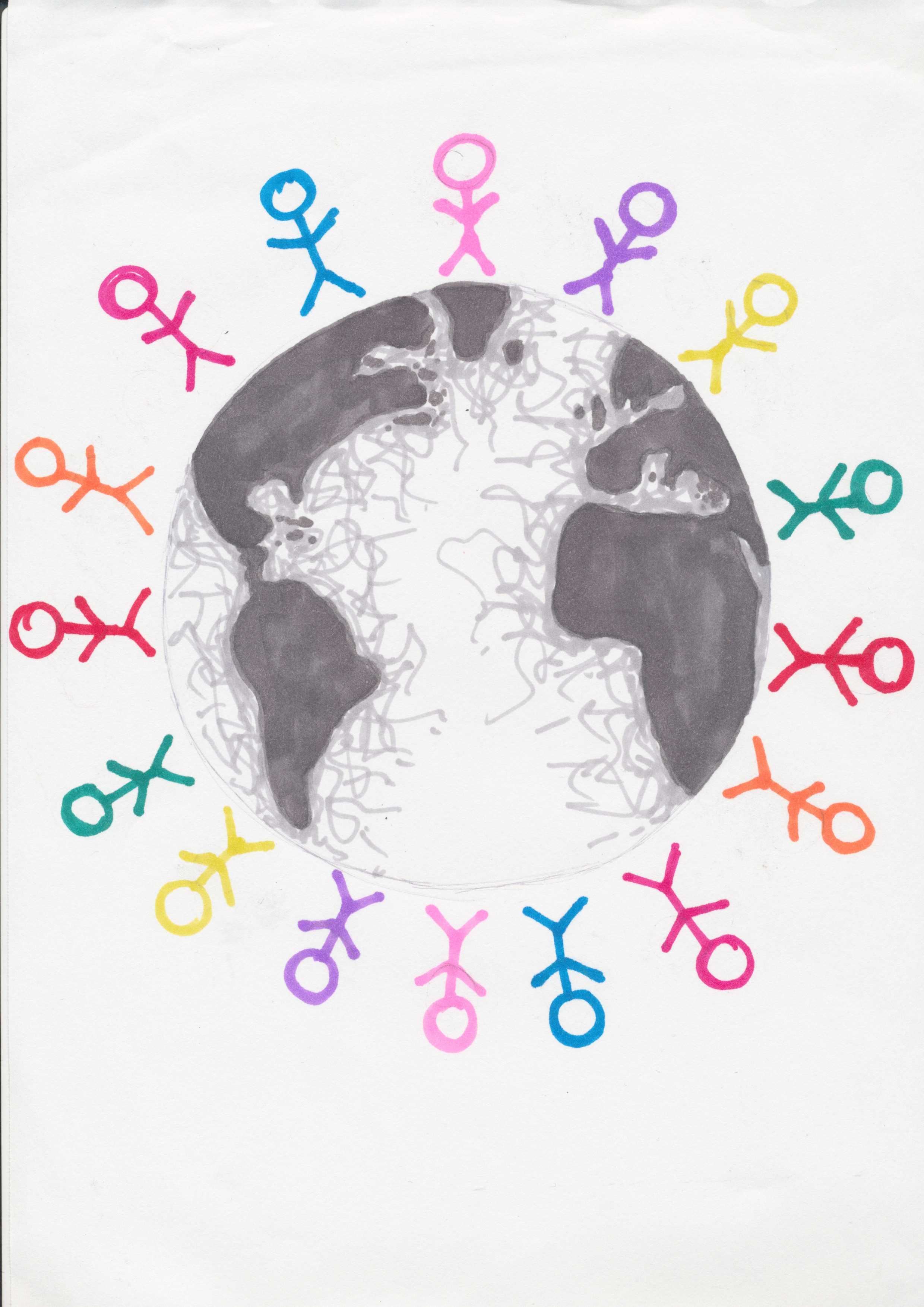 Some PHS students lived in other countries for a short time, and others are in exchange programs, seeing what an American school has to offer. Moving to a new country presents cultural challenges for students and tests their ability to adapt to different situations, junior Carson Breber said.
Breber, who lived in Thailand for two years, said that one of the biggest differences between Thai and American culture is the importance of tradition and respect to one's elders.
"In America, teens can get away with being disrespectful and angsty, but it's much more serious in Thailand," Breber said. "You can get in a lot of trouble."
Breber said the inability to voice opinions about the government was another culture shock he encountered.
"You can't say anything bad about the king, that's an arrestable offense," Breber said.
Interacting with people was different as well, Breber said, since people in Thailand are more indirect.
Breber said that when his family would call a repairman to check on their wifi, they would ask him if their wifi was working and the man would politely nod, smile, and tell them that it was not.
"I went to an international school, so I got to experience a lot of different cultures as well as Thai and make friends with a lot of kids from different backgrounds," Breber said. "It was a great community."
In Thailand, Breber said that he missed watching live sports.
"Sports are a huge part of my life, and everything I wanted to watch was on when I was either asleep or at school," Breber said.
Sophomore Marlene Schneider is an exchange student from southeast Germany. Unlike Breber, she had to adapt to the quirks in American culture, which may go unnoticed to many American students. Schneider attends PHS and is staying with junior Anna Smegal and freshman Thomas Smegal. After the school year ends, she will return to Germany.
"I signed up for the exchange program in May 2016, and I got the scholarship in January 2017," Schneider said.
Schneider said that the biggest challenge when adjusting to American culture is the food  differences.
"It sounds so ridiculous, but I really dislike salted butter," Schneider said. "It's gross. Now, [the Smegal family] buys unsalted butter for me. I really appreciate that."
Schneider said that the cultural differences between Germany and the United States do not end with taste preferences.
"I think [the biggest cultural difference] is how people approach each other," Schneider said. "Everybody says 'Hi, how are you', [but] people might not really be interested in how you actually are."
Schneider says that people make friends more easily in the United States than in Germany.
"I like both [countries]," Schneider said. "They're so different and it's really difficult to choose which is better in total."
Senior Max West also found it difficult to determine whether he liked living in America or Switzerland more. West moved from New Jersey to Switzerland with his sister, senior Isa West, when he was nine-years-old. West lived in Switzerland for five years before coming to California.
West said that the biggest difference between the U.S.  and Switzerland is how efficient everything is in Switzerland.
"The transportation is amazing, you can take trams, trolleys, trains and buses that go within one block of anywhere in the country," West said. "They arrive every six or seven minutes. It's life changing because you don't need a car and it saves a lot on carbon emissions. As a middle schooler, I could go anywhere in the city."
West says that Swiss people are notorious for being sticklers for rules, but if they can get around the rule, they will.
"They'll call the cops if they see someone going two miles an hour over the speed limit, but when they go to Germany, on the Autobahn, where there's no speed limit, they will be going above ninety miles an hour," West said.
West said that he loved experiencing a new culture with different people, and being so close to the Alpine mountains for skiing and snowboarding.
"I miss the beauty and the public transportation," West said.