Lower 30s building restrooms closed due to students vaping
The administration received reports from students through Speak Up, the online anonymous access form, that students have been vaping in the men's restrooms on the lower floor of the 30s building, assistant principal Eric Mapes said. In response to the information received at the end of November, the administration decided to lock the men's and women's restrooms across from room 30A on and will keep them closed until they find a solution.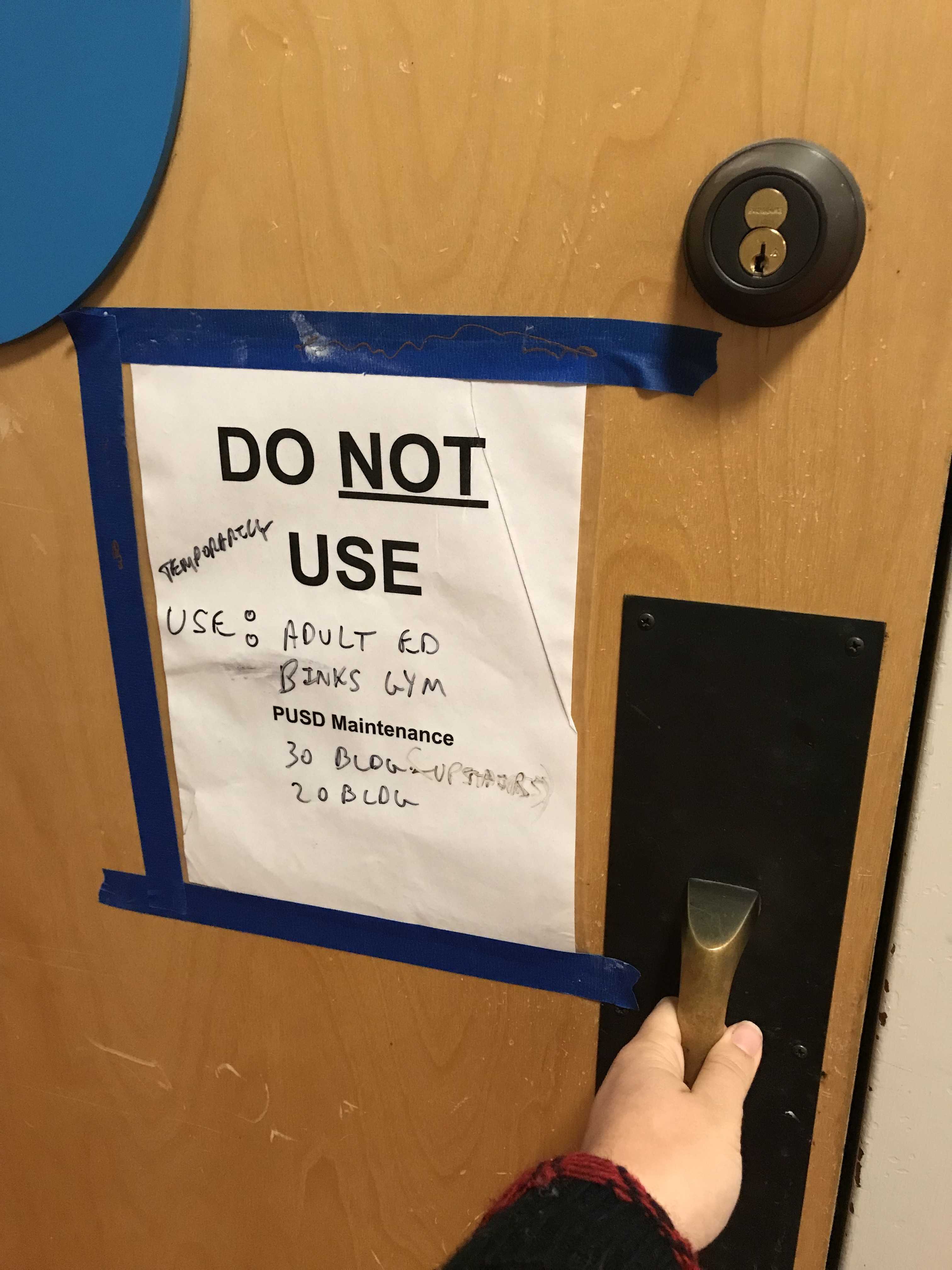 "We have had students reporting that it is making them feel unsafe when they go in," Mapes said. "I do not want students to feel afraid to use the restroom because something might happen in there."
Principal Adam Littlefield, assistant principal Irma Munoz, and Mapes met recently to discuss their options. Mapes said the issue is that the restrooms across from 30A have little supervision and the hallway leading up to the Wellness Center has no classrooms, and therefore is very quiet.
"We felt that we were doing a disservice to the student body because we can't supervise it," Mapes said. "If you actually stand in that hall and time it, there are probably times where no one goes in that hallway for 10 minutes. It's too quiet, there is not enough circulation."
This year one or two fire alarms have gone off that were not expected, with one originating the lower 30s restrooms, Mapes said.
"Students were either vaping or smoking something to where it was white smoke, where there was enough white smoke where it caused the alarms to go off," Mapes said.
Littlefield said that the administration does not know how many students vape in the restrooms or how often it occurs.
"It depends whether I go by myself or with other people," said PHS student #1, who has vaped in the lower 30s restrooms. "Sometimes I just run into people in there."
There are no cameras in the hallways, so Mapes said the administration has not caught any students entering the restroom to vape.
"I have walked in the boys restroom down there and it smelled a little too nice and you could see the remnants of white smoke," Mapes said.
The Piedmont Police have not been involved because no students have been identified, Mapes said.
"We are not goin
g to get involved in that situation unless we are called to the school during school hours," said Chief of Police for Piedmont Police Department Jeremy Bowers. "We are not going to stake out the bathrooms on our own."
Mapes said the administration can close the restrooms in the bottom floor of the 30s building, because there are restrooms on the upper floor.
"There are enough restrooms in the 30s building that we could close those for right now until we find a way to make sure students are being safe in the decisions that they are making," Mapes said.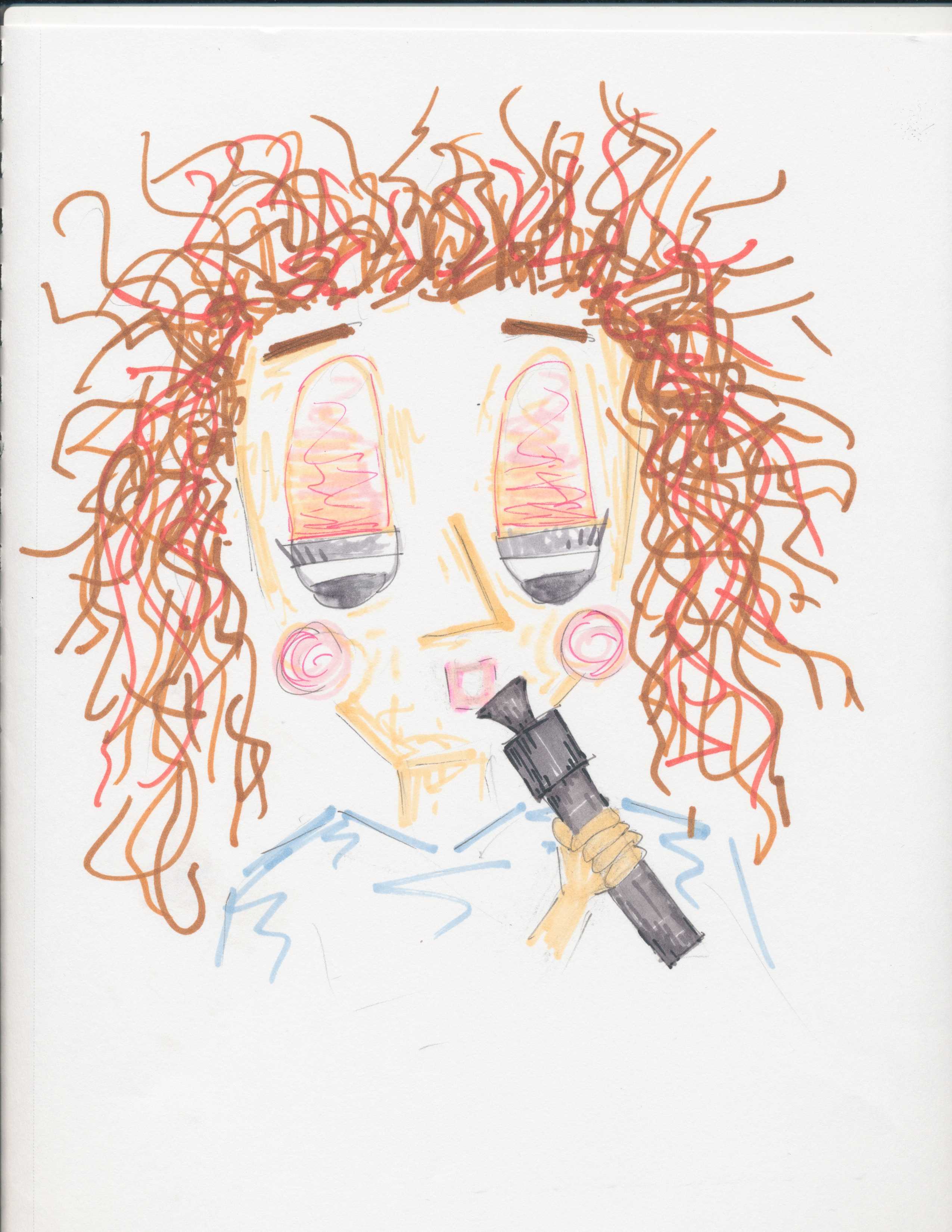 The administration is unsure how long the restrooms will be closed. Littlefield said he is unaware of vaping instances since the restrooms have been closed, but the administration will continue to have conversations if it continues.
"We are still in the process of seeing how things go," Littlefield said. "We do want to make sure the restrooms are places being used for the intent that they are there for, not other things that take place."
PHS student #1 said that they are unsure why the administration has been so upset by it recently, since it has always been happening.
"I do it as a way to alleviate stress from school and for enjoyment," PHS student #1 said.
PHS student #2 said that they have seen students vaping in the restrooms.
"All the time at lunch, it is crazy, I walk in there and see people vaping," PHS student #2 said. "There are like 12 kids. They don't even care when I walk in there."
PHS student #1 said that they are very discreet when they do it. They said that sometimes they meet up with other students to vape, but sometimes it is by themself.
"When I am in there, I usually do not seen anyone," PHS student #1 said. "I do not think I am upsetting anyone."
Fire Chief for City of Piedmont Warren McLaren said that vaping at school presents health and public safety hazards, including the malfunctions if the vape pens are not used properly.
"They can lead to serious burns, or exploding, or even creating fires," McLaren said. "It does set off smoke detectors and fire alarms."
President of the Parents Club Hilary Cooper said that she is concerned that students do not understand the strength of drugs.
"I can't speak for all parents but for me, personally, I am concerned that our children don't understand how strong and potent the drugs are now, especially in certain forms," Cooper said.
According to the PHS Student and Parent Handbook, students cannot use or be under the influence of alcohol or illegal drugs on campus or at school events.
"You are not allowed to smoke anything on campus," Mapes said. "You are not allowed to be under the influence of anything while on campus."
If the administration caught a student vaping in the restroom, the student would be suspended, Mapes said.
"I hate to say that because that is zero tolerance, but there are certain things in the ed code that are automatics," Mapes said. "If a student is in the restroom vaping and getting high, that means that have possession of liquid marijuana, and they are under the influence."
Mapes said that he understands that closing the restrooms across from 30A may not stop students from smoking in campus, since they can go to the park or to another restroom.
"Closing the bathrooms will not prevent the issue," PHS student #1 said. "People will just find other ways to do it."