Youth Educators gain new faculty leaders
Lead. Explore. Ask. Respond. Navigate. This is an acronym this year's YEDs came up with together to lay the foundation for an amazing program.
Acting teacher Kim Taylor and Social Psychology teacher Anne Aldridge-Peacock are the new leaders of the Youth Educators (YEDs), a program in which juniors inform eighth graders on high school related topics such as drugs, alcohol, social media, and more. Training began on January 9th, 2018.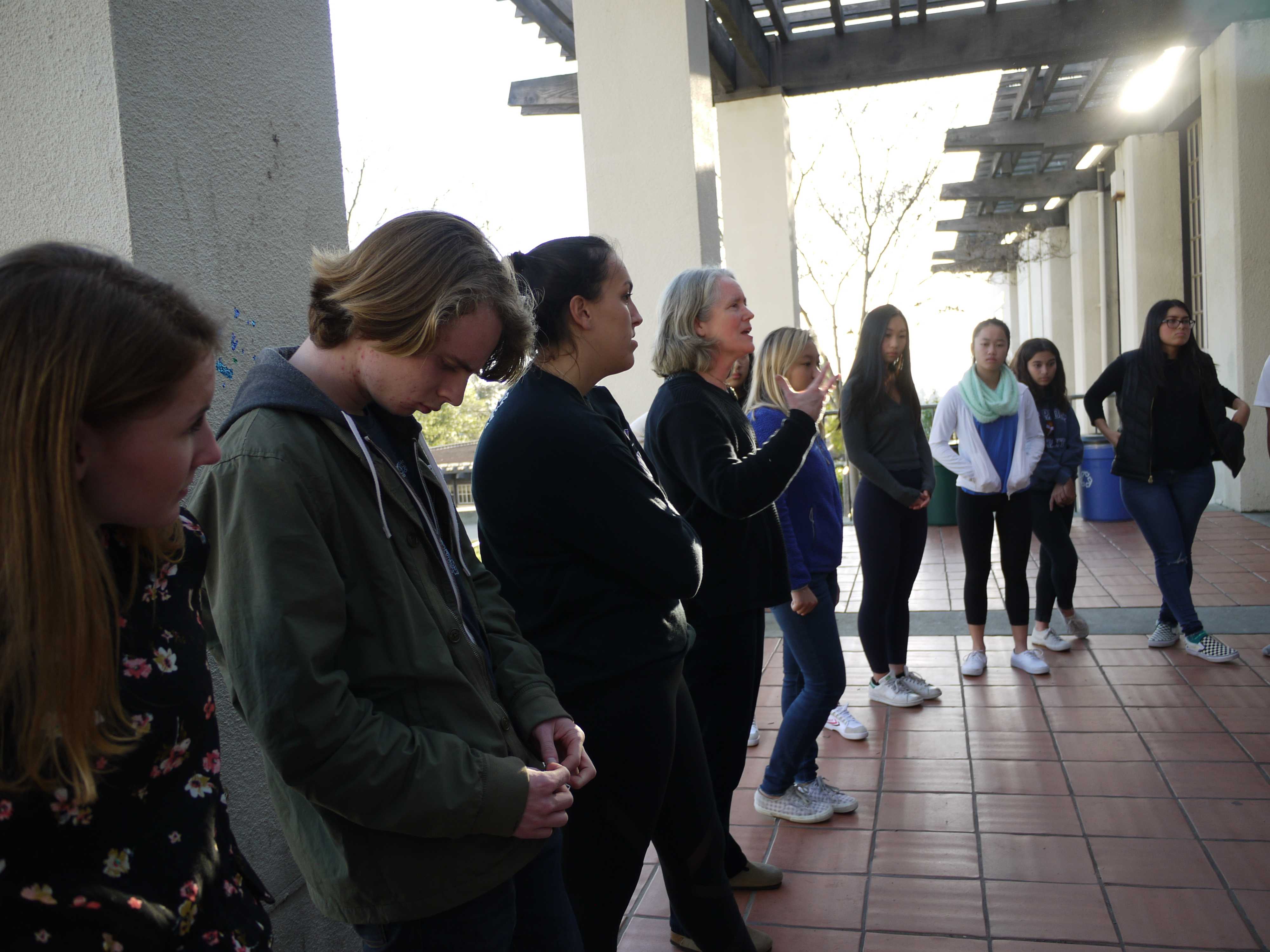 "The intent of Youth Educators is to implement a series of lessons for eighth graders," Aldridge-Peacock said. "One is to ease their fears about high school, two is to provide a familiar face for when they come to high school, and three is to provide a broad education about decision making in high school."
Aldridge-Peacock said that because eighth graders will be entering a social media saturated environment, being informed about the benefits and dangers of technology is essential for them.
"In high school, there are a lot of different influences and forces that push you away from being who you truly are, and so it's important to stress to the eighth graders to stick to their own paths," Youth Educator junior Laura Bryan said.
On Sunday, Jan. 14 the Youth Educators along with Aldridge-Peacock and Taylor went on a retreat where they not only learned about the intentions of the program, but about each other.
"There was value just in sitting and listening to each other," Aldridge-Peacock said. "A quote that came from the retreat was 'once you listen to someone else's truth, it's really hard not to like them', and so I think the beginning of bonding together as a group has already started to happen."
Current Youth Educator junior Robin Disco said that after taking both Social Psychology and Acting I, he realized that Aldridge-Peacock and Taylor use many of their skills in their own departments when teaching and preparing the YEDs for the program.
"They both teach very interactive classes that are more discussion based rather than lectures which I think is good because they can get on the level of their students," Disco said.
Disco said that despite only having a few lessons, he has already learned so much about what makes interactions and conversations meaningful.
Bryan said that the fact that the two are teachers for such creative and expressive classes really adds to her understanding of the importance of the way someone teaches.
"One of the things that I've taken away from them so far is that it is important to make an environment where everyone feels like they can be open to share because if that's not achieved, then no one wants to talk and your discussions are going to go nowhere," Disco said. "Also, respect all around is a huge factor for meaningful conversation."
Bryan said that Aldridge-Peacock and Taylor's methods of strengthening their relationships with the YEDs have increased her excitement and investment in the program.
"Having them both as teachers as well as encouraging us to use their first names and making us build stronger connections with them, I learned so much more about them that I didn't know before," Bryan said.
In previous years, math teacher John Hayden and school counselor Amanda Carlson were co-advisors for the program, but the two were unable to participate this year for different reasons. Hayden said that he is working on his Doctorate this year and simply would not have enough time or energy to give the program the attention it deserves.
"I felt that in the last year or so I wasn't providing as much value to the program as Mrs. Carlson was so I didn't necessarily feel like I was being the best person in that position that I could be," Hayden said. "I knew that this year I definitely wouldn't have been because I have to finish my dissertation."
Hayden and Carlson both worked on recruiting new leaders for YEDs and immediately went to Taylor because of her ability to create a positive attitude and culture on campus and her skills in working with students, Hayden said.
"We felt that [Taylor] had really strong skills in that area and she has a strong enough personality that she could work with all that," Hayden said. "She actually asked me if I could stay on for another year and help her out and I had to decide for my own sanity to say no so I'm really glad that she got [support from Aldridge-Peacock]. It really is a two person job."
Hayden said that over the years, it became harder for him and Carlson to make sure that the bond the YEDs formed with the eighth graders lingered when they moved onto high school.
"I think that really working on those relationships that our juniors build with the eighth graders and I think that's something that the two of them could really do," Hayden said.
Hayden said that the YEDs program material is very outdated and feels that Taylor, with her background in social justice, and Aldridge-Peacock, with her background in social psychology, will be very up to date on the issues students are facing and will therefore do a great job in incorporating that into the lessons.
"[Carlson] was trying to help the juniors update the curriculum enough so it was relevant to today's eighth graders but still stayed true to the program," Hayden said. "I have a lot of hope for the program with the two of them in charge."