Behind the Bishop O'Dowd rivalry
Favorite food? Mac & cheese. Pasta. Tacos. Team pump-up song? "Almost Famous". "No Hands". "Snow". Biggest Rival? Bishop O'Dowd. Bishop O'Dowd. Bishop O'Dowd.
Last issue, TPH asked captains of men's basketball, men's soccer, and women's soccer who their biggest rival was and all three said O'Dowd.
Piedmont plays Bishop O'Dowd High School in every sport, and for most teams such as men's soccer it is one of the most important games of the season, said men's varsity soccer captain sophomore Rafael Stankiewicz.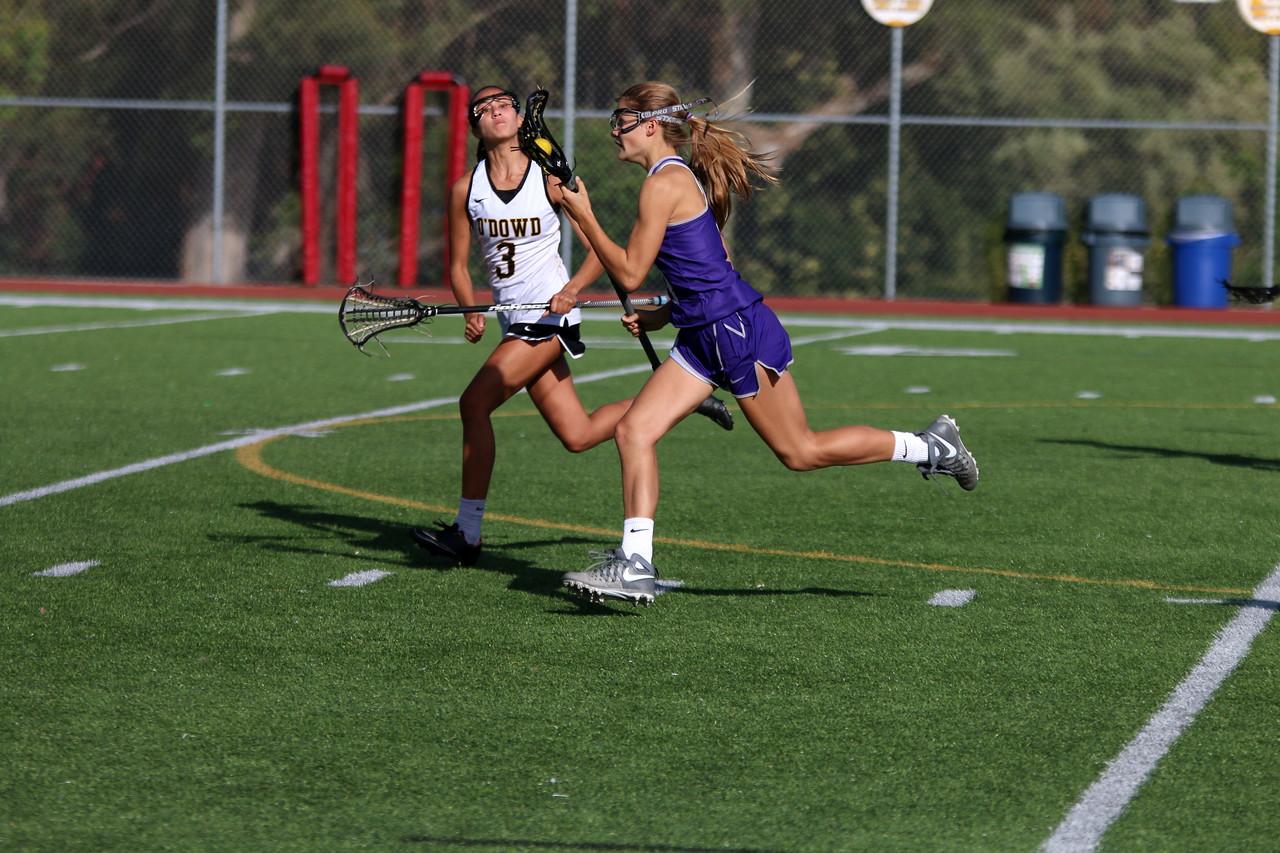 "We have more people in the stands and practice harder in the week leading up to the game," Varsity football captain senior Cole Kingston said.
Sports such as lacrosse, basketball, and soccer post on social media or create facebook events to invite more people to their games.
"Lots of people love to see the Piedmont-O'Dowd rivalry, so lots of people show up," said Stankiewicz. "We also publicize the game more than usual."
The O'Dowd vs. Piedmont rivalry has been going on for a while and one of the earliest memories for women's varsity soccer coach Dan Chubbock was when Piedmont played O'Dowd in the NCS finals in 2012. It was a scoreless game that eventually went to penalties, and O'Dowd barely won, Chubbock said.
Chubbock said that it is a good natured friendly rivalry and it stems from the Piedmont and O'Dowd players who are often friends outside of school or play club soccer together.
Varsity softball captain junior Camille Creighton said her team always assumes the role of the underdogs when they play O'Dowd, and they have never won.
Creighton said this does not discourage the team; it only makes them play harder. Piedmont holds an overall record across all sports against O'Dowd of 45-64-2 according to MaxPreps.
"O'Dowd is our biggest rival, and other than NCS, the biggest game of the year," Stankiewicz said. "We have a history with them and it's a tradition that the O'Dowd game is where we fight the hardest."