Holan set to resign from head coach position
On Jan. 30, varsity head football coach and paraeducator James Holan announced his resignation from PUSD, due to a new coaching position in Canada.
Holan said he is pursuing a college coaching position in British Columbia, however, he cannot release all the details until the contract is signed.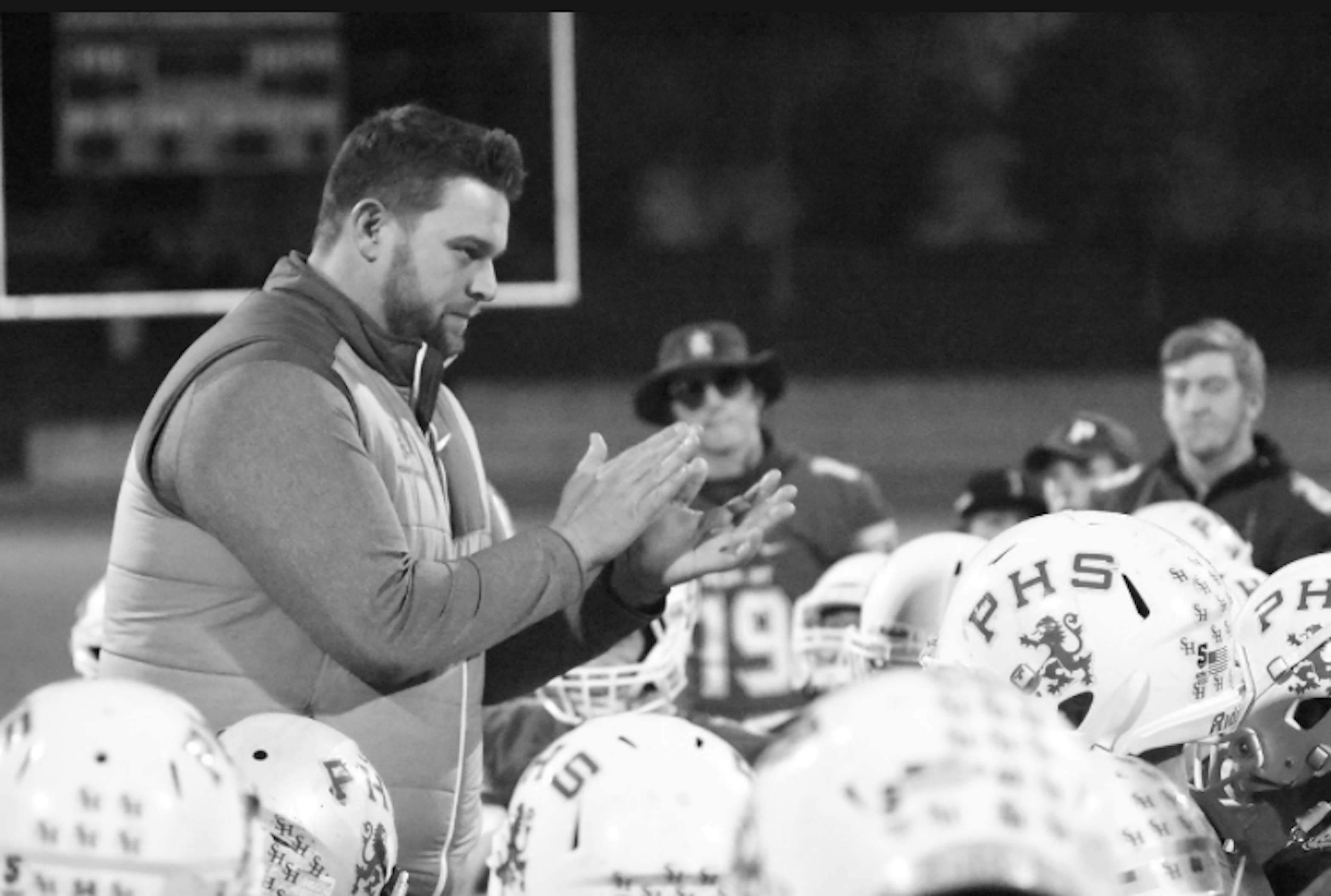 "Something I've always talked about with our kids here is not having regrets," Holan said. "I knew that if I passed this up and didn't take a shot at it then I would have some major regrets."
Athletic Director Joe Welsh said he was one of the first people to hear the news from Holan, a few weeks prior to the announcement, but said they are already starting an interview process for a new coach.
"Being the head football coach at Piedmont is a big deal, and it's important that we do an extensive search and process," Welsh said. "We already have some very interested and qualified internal candidates that we're excited about."
Holan said he also recently got engaged, which had a big impact on his decision making.
"She's been the best thing that's happened to me over the last year and a half," Holan said. "Since we got engaged, all these amazing other opportunities have presented themselves and it's a lot of change at once, to say the least."
Junior Paul Woolcott said he was disappointed upon hearing the news.
"I was shocked at first, but once I really understood it, I'm happy for the guy, because I really want what's best for him, and he's just taking his next step in coaching," junior Marshall Petty said.
Welsh said he is looking forward to the coach hiring process.
"For football obviously there's going to be a little bit more scrutiny in the process," Welsh said.
For the interview panel, Welsh said they will have a parent, an administrator, and football players, to make sure a lot of thought goes into the process.
Welsh said that current coaches have an advantage over external coaches, but nothing is certain yet.
"We especially prioritize coaches that have a lot of Piedmont coaching experience," Welsh said. "As well as teaching experience in the district, which there are some candidates."
Holan said he has already put his recommendation in as replacement for the head coach, hoping for one of the three current coaches: Lucas Denman, Nick Safir, or John Trotman.
Holan changed the culture of football at Piedmont, Welsh said.
"He built a very tight knit culture around the team, with a lot of the fun traditions that you see as a fan at the football field," Welsh said. "Like the bagpipes and the chanting after wins," Welsh said.
Holan said he took pride in preparing the boys for life, instead of protecting them from it.
"He taught us more than just football," Petty said.
Welsh said that Holan lived for football, and that his legacy will continue to motivate the boys for the coming season.
"His enthusiasm for football is unmatched, and that's something that you can't replace," Wolcott said. "But I think our team has a really good shot of doing something special next year."
Although Holan said he is sad to leave, there are certain things he won't miss.
"Not going to miss walking up PE Hill," Holan said. "But I'll definitely miss the people."