Student coaches share their passion for the game
Four young eighth grade boys bounce their basketballs around the new burnt-red court, stopping occasionally to dunk on the small, pee wee baskets. Enthusiastically weaving and joking, they jump up and down, mimicking professional players under the afternoon sun, as the smell of new rubber wafts through the air. Finally, senior basketball player and coach, Emmett Reed, ball in hand, calls out to them, and in they all hussle.
Reed and senior basketball player and coach, Ben Barrett, have been playing basketball together since elementary school and thought it would be interesting to experience the coaching side of the sport, Reed said.
Reed and Barrett coach fourth and eighth grade basketball through the Piedmont Recreation Department, Reed said.
They have been instructing since the spring season of sophomore year.
High school athletes decide to coach younger players because they love their sport and want to connect with kids through that passion, sophomore tennis player Emily Becker said.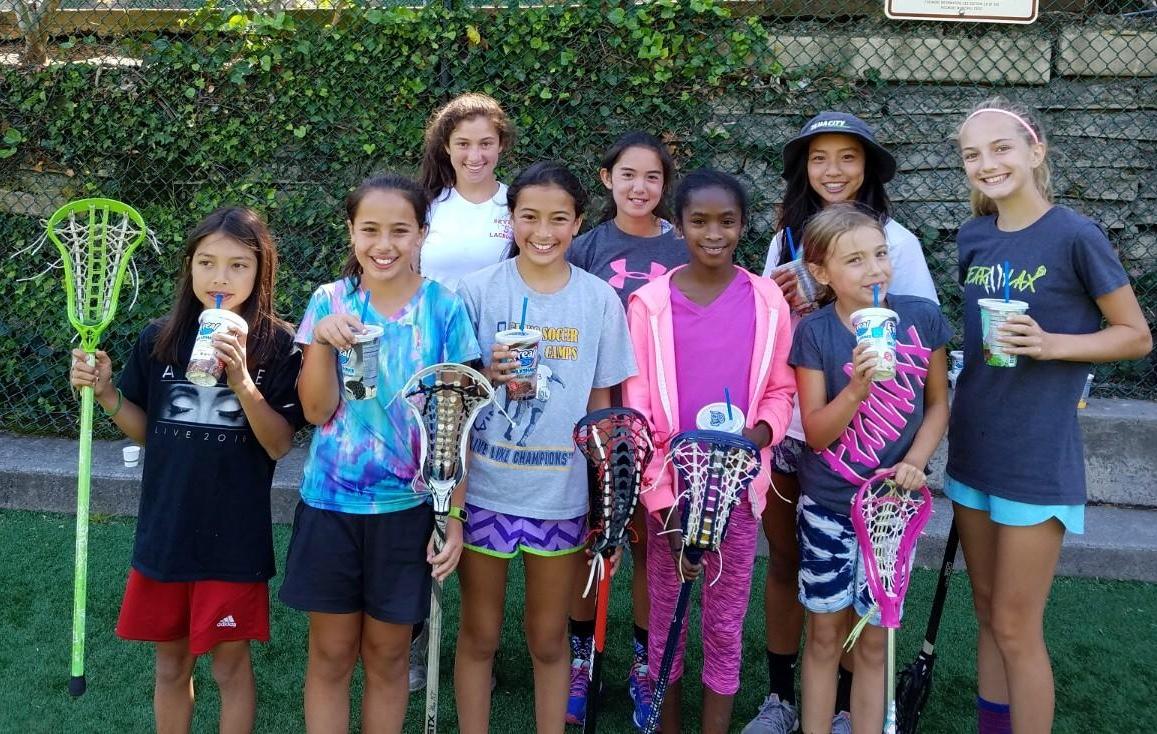 Becker and sophomore, Audrey Call, coach tennis at the Piedmont courts through the Piedmont Recreation Center, Becker said. They first learned about this opportunity through their coach who needed extra volunteers.
Working with younger children has helped Call to better learn many skills including patience, Call said.
"When kids first start they are always hard to work with because it takes patience on their side and my side," Becker said. "They think it will be easier, and when it's harder than they expect, they give up."
Coaching also reinforces the values of leadership and responsibility, sophomore lacrosse player Maria del Rosario Chan said. Del Rosario Chan works at the girls lacrosse program called ¨Hat Trick¨ that her dad started last year.
¨Hat Trick¨ is a nonprofit organization with the goal to encourage girls on the west coast to start playing lacrosse at a younger age. She coaches with former lacrosse teammate sophomore, Amelia Costello.
"I learned that coaching helps me improve as a player and teaches the young players a lot of valuable lessons that don't just apply to sports," Costello said.
One of the most important things del Rosario Chan hopes that the girls she coaches will take away from their time together is to be hardworking, del Rosario Chan said.
"Talent does not always win," Reed said.
Reed also wants his players to come away understanding that hard work and dedication determines which athletes win a spot on the floor, Reed said.
"I hope that the players learn perseverance and goal setting and teamwork," Costello said.
However, it can be hard to motivate the young players and keep them engaged in the drills, especially if they are beginners who usually have to perform very tedious exercises, Costello said. But even though there are challenges, she would still encourage high schoolers to coach.
"I would definitely recommend teaching younger kids because it lets me play the sport I love while also sharing with other people," Becker said.