District drafts plans to renovate Witter Field June of next year
PUSD drafted plans for a renovation of Witter Field, including the synthetic turf, the track, and possibly lights and scoreboards. The current schedule is to begin the five months of work in the spring of 2019 after the end of soccer season and finish before the football season begins in August, said Director of Facilities and H1 Bond Measure Construction Manager Pete Palmer.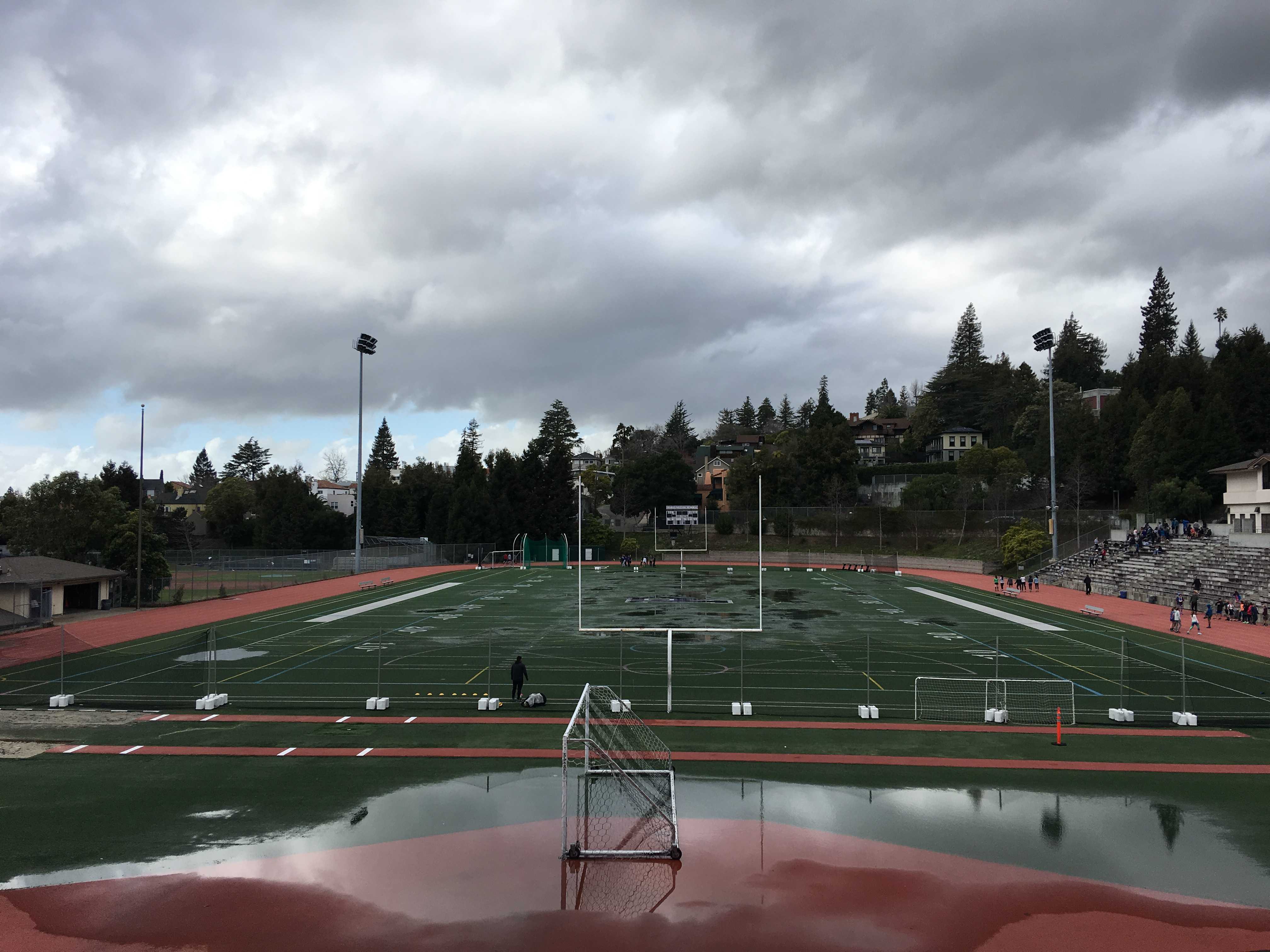 The athletic programs that occur during spring and summer, including lacrosse, track and field, and other community programs and camps, will need to relocate to another facility, Palmer said.
"This all started with Witter not being able to drain properly," Palmer said. "It's gotten to a point now where a relatively small storm keeps the field from being used."
PUSD called in a civil engineer hydrologist from LLOYD Civil and Sports Engineering to run percolation tests, as the field was experiencing bubbling during storms due to improper drainage. The tests revealed that the finer bits of gravel and sand had collected to form an impermeable layer underneath the turf, which was causing the puddles and bubbling, Palmer said.
"I feel like our school is really in need of a new field because I look around me, and I just see puddles and puddles," said junior Lorand Cheng.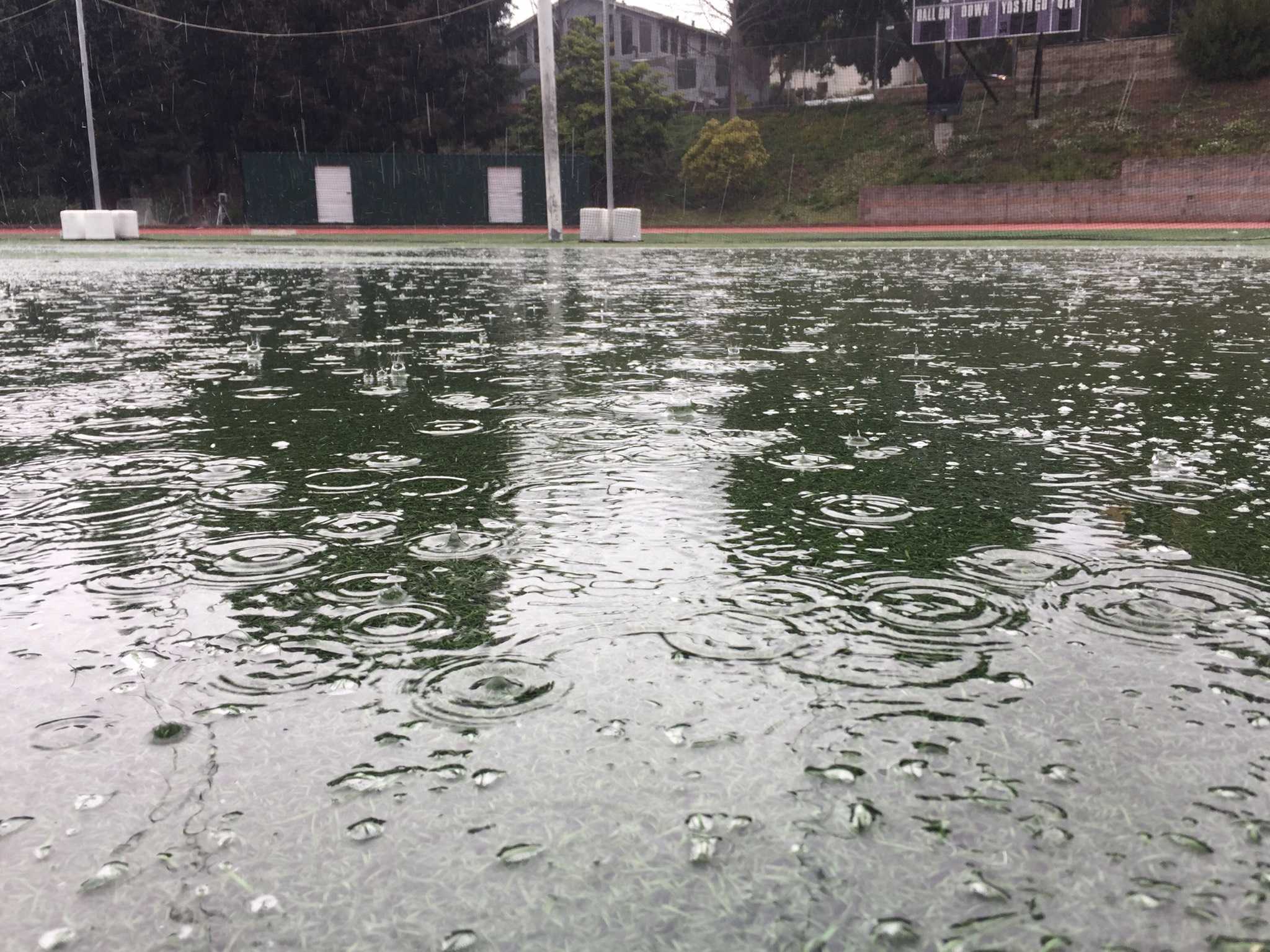 Another contributing factor to the damage of Witter Field is skimboarding, Palmer said. Students are taking advantage of the flooding during rainstorms to have fun, but many are not aware of the consequences.
"It's really important that we stay off the synthetic turf [when it is flooded], especially skimboards, because if they cut
the turf and make it unusable then we're going to close it for a long time," Palmer said. "I just made it clear that if kids are skimboarding on there, then we are going to press charges."
After determining the root of the flooding, PUSD contacted Verde Design, another company with civil and sports engineering practice, to draft a plan to redo Witter's drainage.
"Their plan is essentially to dig a two- to three-foot trench all the way around the perimeter of the inside of the track," Palmer said. "It'll drain water from underneath and on top of the field."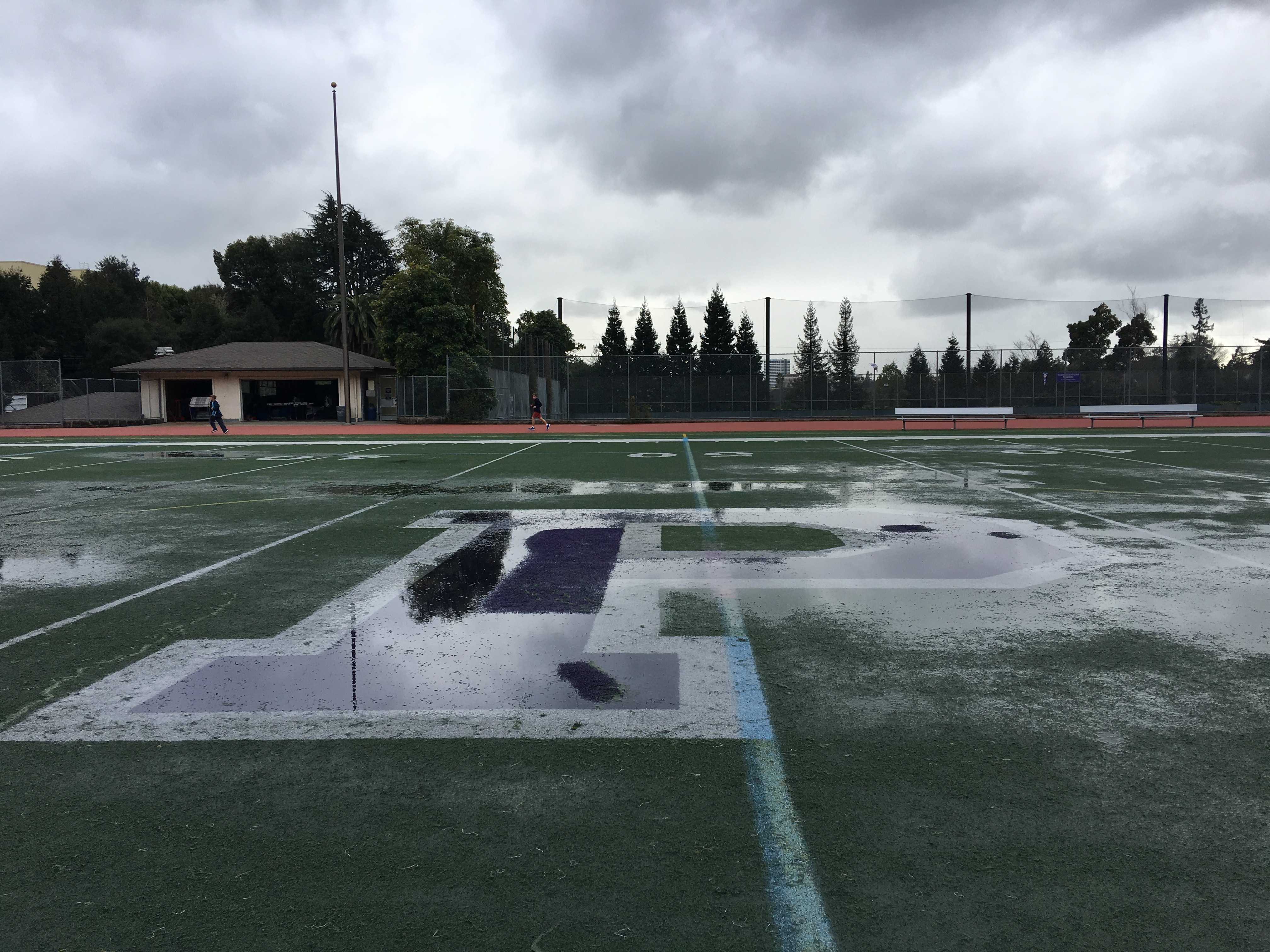 The plan is to tear it up, resurface it, and level it so that there is a whole new track, Palmer said.
"I don't like it because I won't have a track," junior Dylan Thayer said. "If I can't run on the track, then I can't improve my times."
This kind of renovation will not be cheap. The rough estimate currently stands at somewhere between 4 to 5 million dollars because of the Americans with Disabilities Act restrictions on wheelchair accessibility ramps, Palmer said.
"There's a lot of other issues throughout the district that we're trying to address with the leftover money," Palmer said. "Witter field is right up there, as far as priorities go."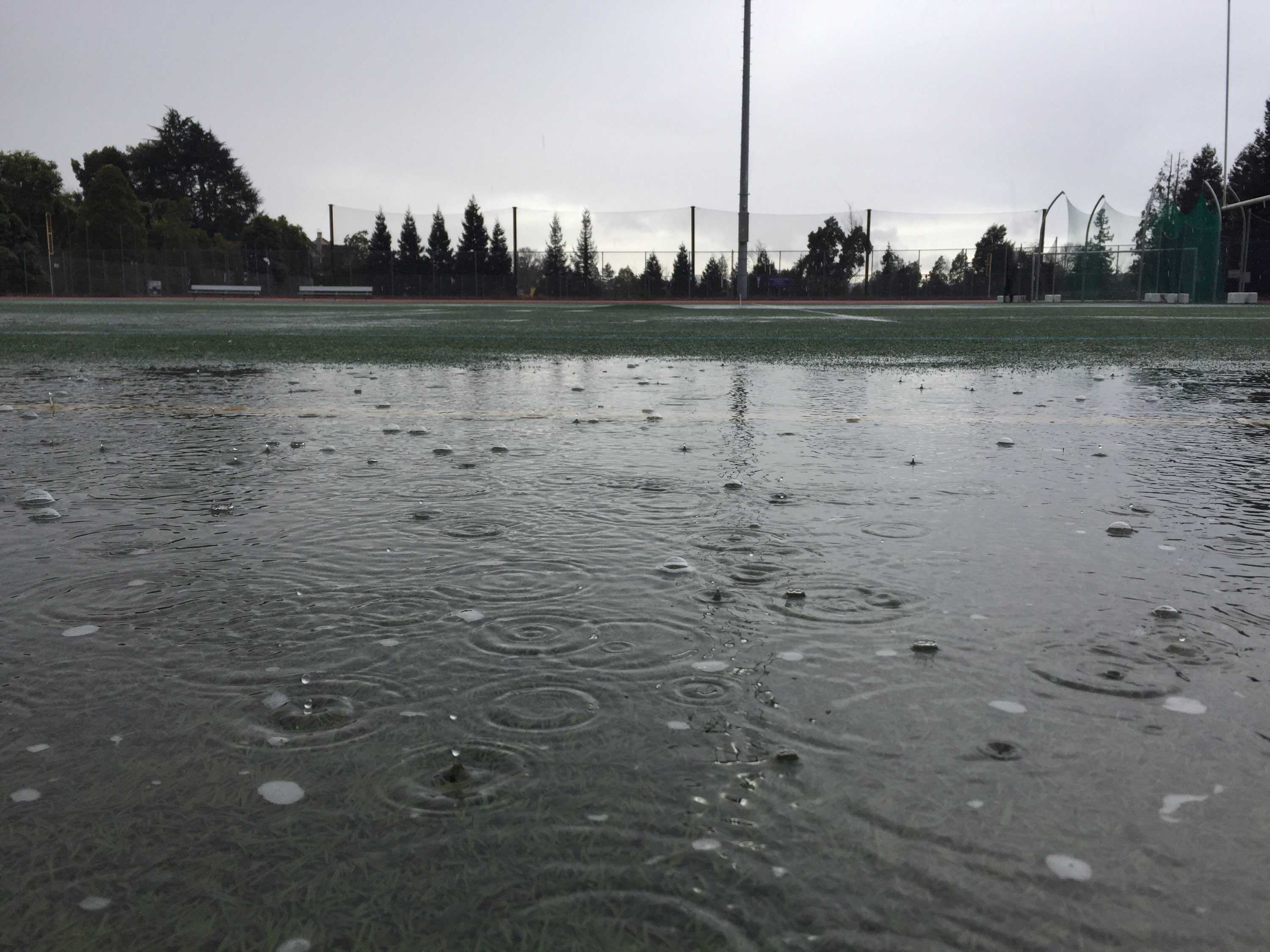 The budget for the Witter renovation depends on the upcoming renovations and how much of the Measure H1 money remains.
"We're sort of in limbo right now until we can budget what these two buildings are going to cost," Palmer said. "Then we can see how much we have leftover of the 66 million [from the H1 Bond Measure]."
Because the designs are still in the beginning stages, students have the opportunity to contribute.
"We're trying to get feedback for what the design should be," Palmer said. "We would love to hear from students."