Black sets, then achieves goal of graduating in 3 years
 Only a couple days left of the school year. Seniors are about to graduate, hopefully. Currently, they are being called into the office for their C's in Stats and their D's in Econ. They made it out of high school in four years. But 16-year-old senior Skylar Black is graduating in only three years.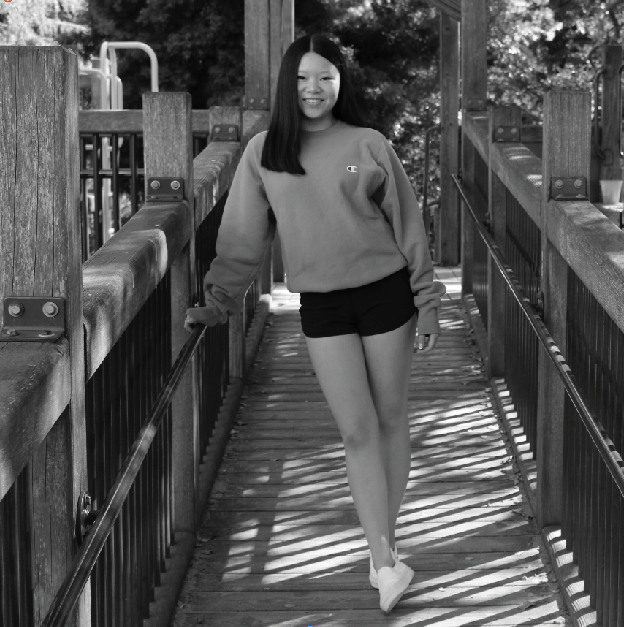 "I've wanted to graduate high school early ever since middle school, ever since eighth grade," Black said. "At the time I was dealing with a lot. I was feeling like I would be so much happier out of the house and I would be happier being more independent."
For her freshman year, Black attended Tilden Preparatory School, where she was able to create her own kind of learning experience with the help of her teachers, Black said. 
"Tilden's a self-paced school and all classes are just one teacher, one student, aside from electives," Black said. "So I was able to take extra classes and get ahead."
For her sophomore year, Black said she transferred to Millennium High School and also took a class at Laney College. She also had to double up on English classes this year in order to get all of the requirements to graduate.
"Part of Millennium's philosophy is to meet students where they're at and to help them
towards whatever their next step is," said Millennium High School principal Shannon Fierro. "That might be college, art school, a job, or that might be graduating three years, and in [Black's] case it was graduating in three years."
In order to help her accomplish her goal, Black worked with Fierro and MHS counselor Stefanie Manalo-LeClair to get the correct amount of credits and requirements in a schedule that allowed her to get everything done, Fierro said.
"[Black] capitalized on being a little ahead with units after 9th grade, took a class at Laney College in the fall semester, and worked hard to finish all requirements for her college applications in the fall of her Junior year," Black's mother Nancy Henderson said.
Henderson said she attributes Black's hard earned accomplishment to her maturity, her ability to fight for herself, and know when to ask for help.
"[Black] was one of the first kids who was comfortable coming to the new principal to ask for help with something," Fierro said. 
Fierro also said that Black is very mature and respectful and is very proactive when it comes to her work.
 "I believe the fact that [Black] accomplished what she set out to do will contribute to her self-confidence and willingness to persevere in challenging circumstances," Henderson said.
Black agreed with her mother that graduating early and accomplishing this goal will help her in the future.
"I think graduating early has just been like a really good experience for me," Black said. "I think it made me realize what I want to do. It made me realize that school is very fun for me in this particular environment."
Henderson said that she had little to do with Black's goal and is just very proud of her for accomplishing what she set out to do. 
"[Black] did this herself, with support from her counselor and teachers at MHS and her extended family," Henderson said. "All I really did was believe in her wholeheartedly, help her get registered and get to Laney, and fill out the Financial Aid paperwork."
But, Black is more than just a soon-to-be high school graduate.
"[Black] is a loyal friend, an animal whisperer, a focused photographer, and a young woman with a mind of her own who takes her dreams seriously," Henderson said.